Accessible Design & The ADA
Are you trying to make design changes to your business to meet federal ADA requirements? If this is your situation, you may be asking the question, what is an ADA bathroom layout? If you own a business today, you're certainly aware of the Americans with Disabilities Act, a civil rights federal law that prohibits discrimination of any kind against those who have disabilities. In addition, the United States government requires any business with 15 or more full-time employees to become ADA compliant, with few exceptions.
ADA compliance pertains to meeting a set of regulations according to the official 2010 standards for accessible design. This is the most recently revised version of the ADA guidelines, where specifications for basic design have been created taking considerations for those with handicaps. By incorporating this accessible design into all businesses or public accommodations, eventually our world will become all inclusive.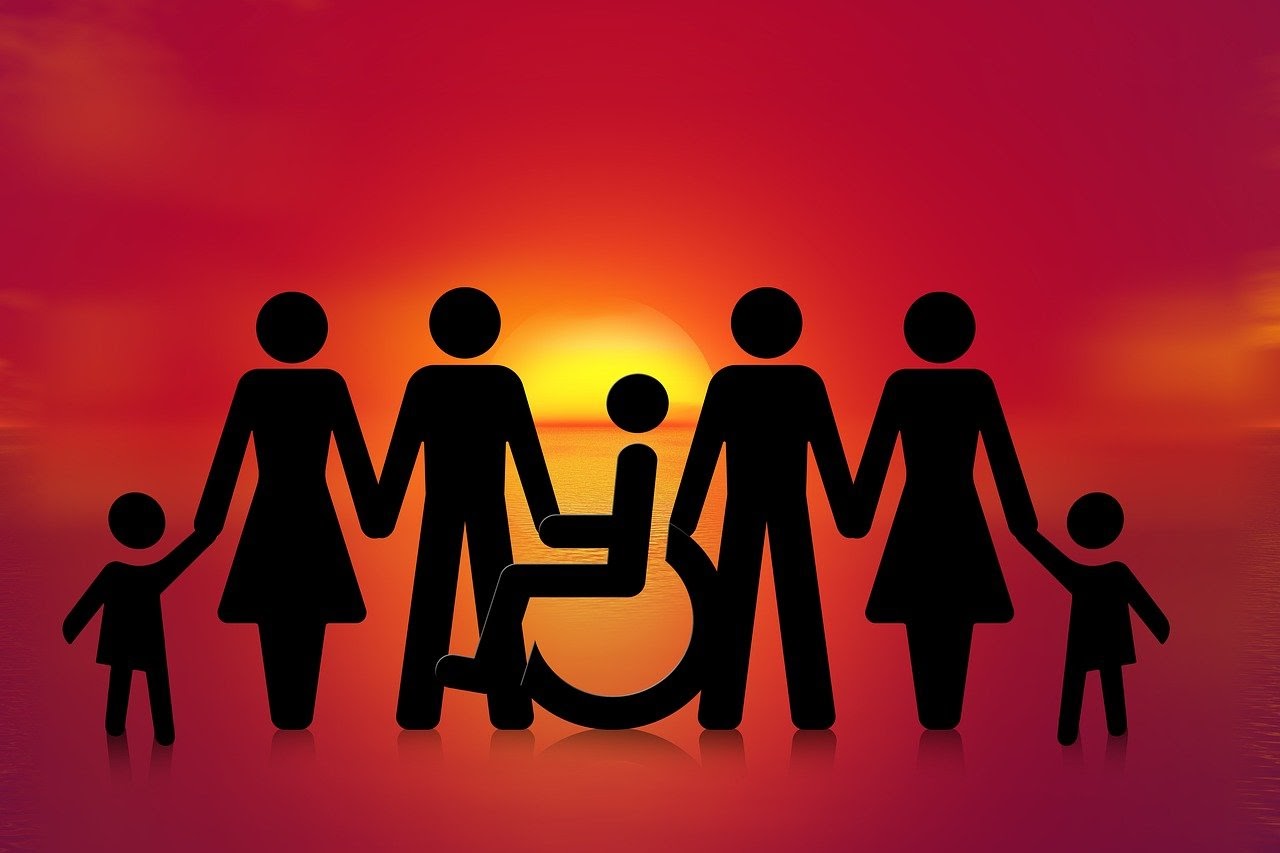 ADA Bathroom Layout Guidelines
Overview
The ADA bathroom requirements are very specific and detailed with regard to measurements, and they include grab bars, mirrors, showers (where applicable), sink, toilet, toilet paper dispensers, paper towel dispensers, seat cover dispensers, hand soap dispensers and hand dryers. In addition, ADA bathroom layout dimensions include areas for clear floor space, knee clearance and toe clearance, turning space, doors and height measurements from the floor.
As you can see, there is a lot of information and many details to cover with an ADA compliant bathroom. Keep in mind the fact that there are different variations and exceptions, depending on what type of business it is and the kind of bathrooms or restrooms you're installing. This is strictly just a general guide, and if you have any questions you can access the 2010 standards for accessible design here:
https://www.ada.gov/2010ADAstandards_index.htm
Remember, the layout needs to be laid out with special considerations for people with disabilities. You can also contact us here at ADA Central for help anytime. We are very familiar with the ADA standards for accessible design, and are happy to assist our customers.
Bathroom Doors & Clear Floor Space
Since we're talking about public restrooms, let's begin with the door. The door can open inwards or outwards and should be 32" inches in width, with the swing of the door not going more than 12" inches into the clear maneuvering space. The depth of the door should not be more than 24" inches. The door width measurement is the clear width space, which is taken with the door open.
The door should be identified on the outside adjacent wall next to the door latch with the ISA (International Symbol of Accessibility) and other requirements for ADA compliant signage. Do not mount ADA signs directly on the door of the lavatory.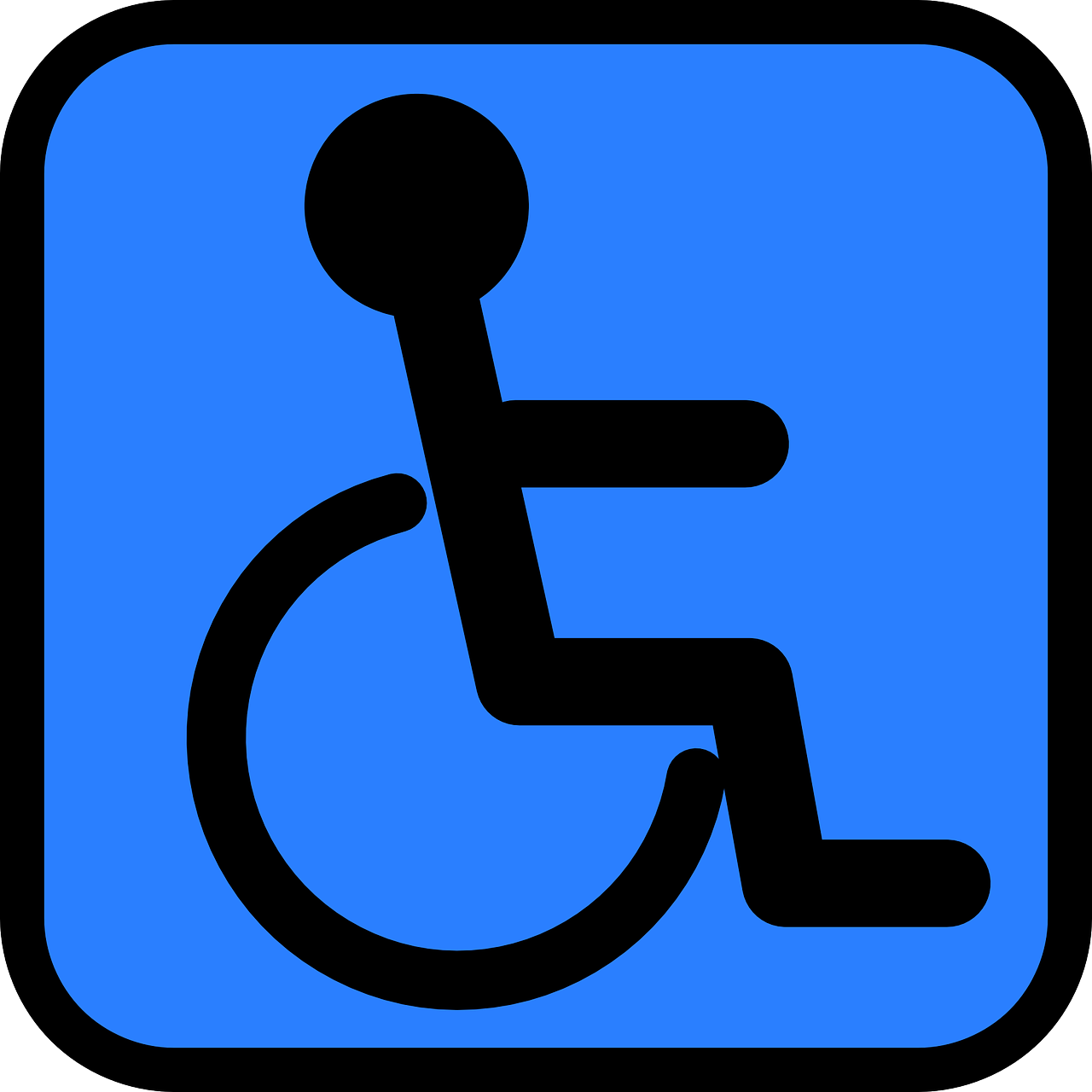 The minimum dimensions for the turning space of a wheelchair are 60" inches in diameter. The minimum dimensions of clear floor space needed in any ADA bathroom is 30" inches wide X 48" inches long. The clear floor space is the area of the handicap bathroom not impeded by anything else. Both clear floor space and turning space are important for a person in a wheelchair. You must measure from the finished floor of the restroom to mount other fixtures, so be sure the floor is level.
Toilet Standards
According to the ADA standards, the toilet and sink can be mounted to the rear wall, provided there is enough room. There must be 56" inches X 56" inches of floor space around the toilet, measured from the side walls and rear wall. The toilet should fit with 60" inches diameter to accommodate the wheelchair turning space. The water closet or toilet compartment center line must measure 18" inches from the side wall with the side wall grab bar.
The ADA toilet must be 17" - 19" inches high from the floor to the top rim, and includes toilet seats. The flushing mechanism must be easy to operate or automated when possible. The toilet handle should be on the side with broader space, at a maximum height of 44" inches from the floor. Toilet paper dispensers should be mounted at a height of 19" inches from the floor and 36" inches from the rear wall. Toilet seat cover dispensers with controls should measure 48" inches (forward approach) or 54" inches (side approach) from the floor.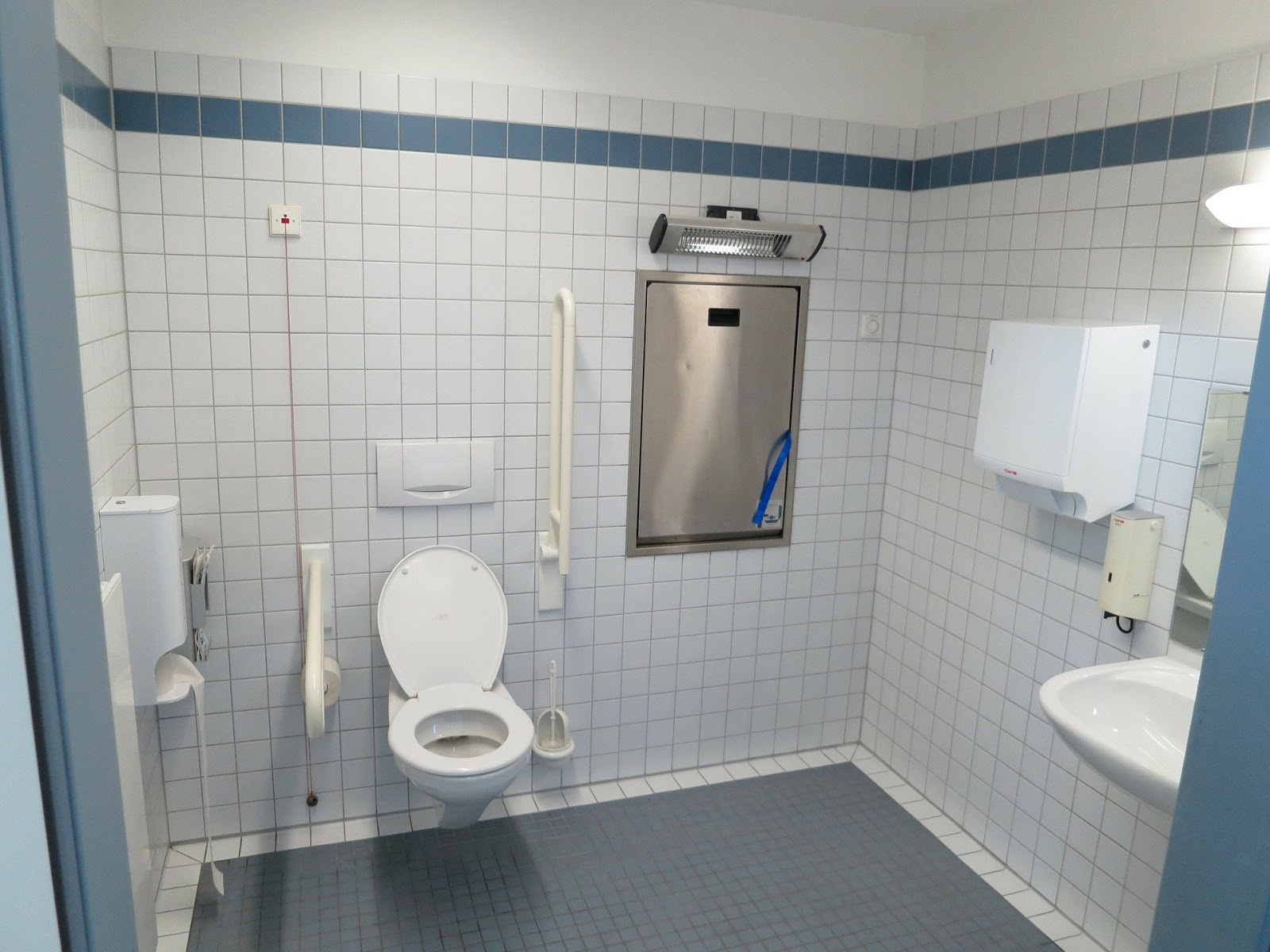 Sinks & Additional Items
Your water closet or lavatory has ADA requirements which state you must have grab bars located next to the toilet, sink and showers (where applicable). ADA water closets will have a minimum standard size public restroom stall of 60" inches in width, with the door located in front of the clear space and diagonal to the toilet. Other designs have their own size requirements, so be sure to check with the ADA bathroom requirements.
Paper towel dispensers should be mounted from 15" inches to 48" inches from the ground, so that a person in a wheelchair can access it from the forward or the side. Hand dryers should be mounted 38" inches to 48" inches from the ground. The bathroom sink should be mounted no more than 34" inches in height, and needs to have a knee space of 27" inches high, 30" inches wide and from 11" inches to 25" inches depth.
ADA Signage
There are many size requirements for everything included in your accessible restrooms, and it's just as important to remember that ADA signs are a big part of ADA compliance. ADA Central is your solution for finding the signage you need for your establishment.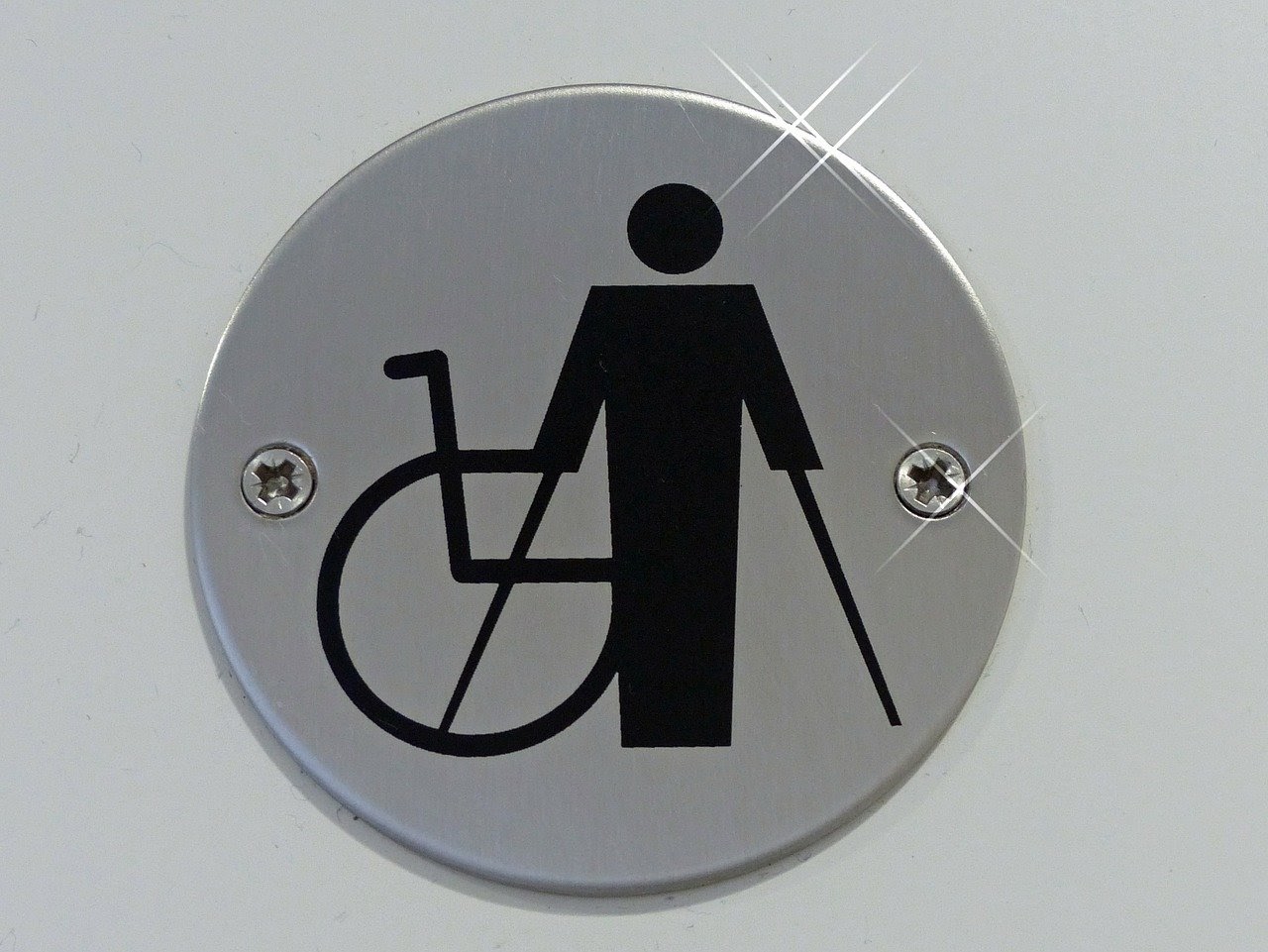 Additionally, ADA Central would like to inform owners that any permanent space or room within their establishment must be accompanied by an ADA compliant sign to identify it. This also includes exits, stairwells and emergency exits as well as any directional or informational signs necessary.
This is a highly important part of ADA compliance, so be sure to use ADA Central, as we specialize in this signage exclusively. Customers may contact us any time for free quotes. There is no obligation for customers who request free quotes.
ADA Central is here for all your ADA sign needs, whenever you're ready for the signage your business will need. We are the experts in ADA compliant signs, and can provide you with fast, customized, professional signage at a reasonable cost.
Also interested in ADA counter height? Find out what ADA counter height is required today!