ADA stands for the Americans with Disabilities Act and was put in place to prohibit those who have disabilities from being discriminated against.
It is set up not only so that businesses will comply by installing handicapped bathrooms, signs, and the like, but also so that they have equal employment opportunities as well.
And if you're a small business owner, you're only exempt if you have less than 15 full-time employees.
However, regardless of your size, it's just the right thing to do. Plus, you're actually opening up your doors to another 12.8-26% of the adult population in the United States.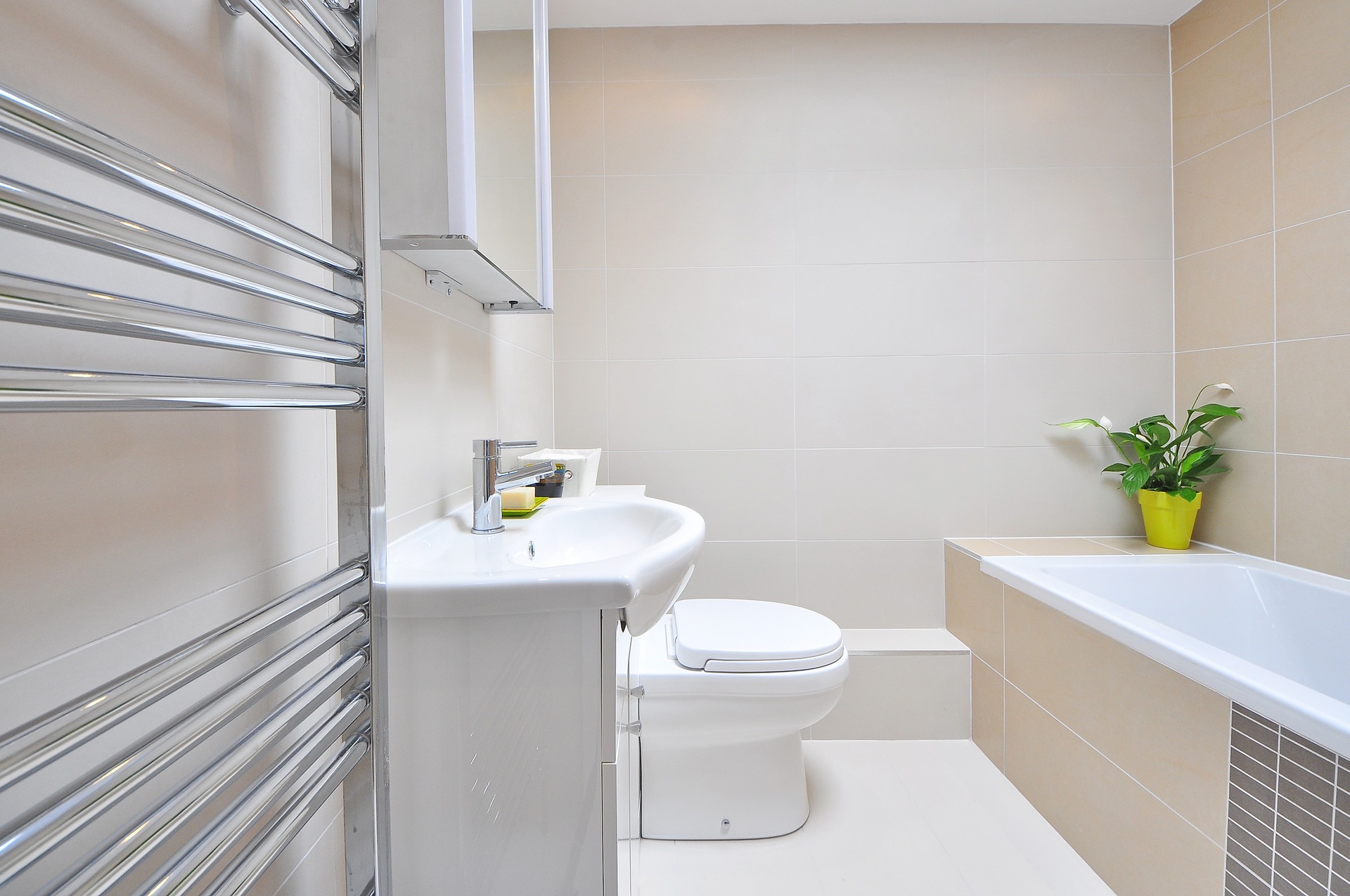 This article will specifically look at ADA requirements for toilets and bathrooms. Let's get to it!
ADA Compliant Bathrooms
You can probably guess that an ADA bathroom is the same as a handicapped-accessible bathroom.
If you're a business in the middle of renovations to become ADA compliant, you may be interested to know some specifics. Hopefully, you're using a contractor who is familiar with ADA requirements, and so most of the worries rest with them.
However, it is still a good idea to be familiar with some of the particulars, for your own information and education purposes. After all, if you're the owner, you are ultimately responsible for the correct results.
A handicapped bathroom must have a stall with handrails, and be large enough to accommodate a full-size adult wheelchair.
You also need an emergency pull-cord or button with the following 3 things:
Visual and audible indicators to confirm that an emergency call has been received
A reset control reachable from a wheelchair
A signal that is visually and audibly distinguishable from the fire alarm
What else is important to know for your ADA-compliant bathroom? Let's look at some more specific information.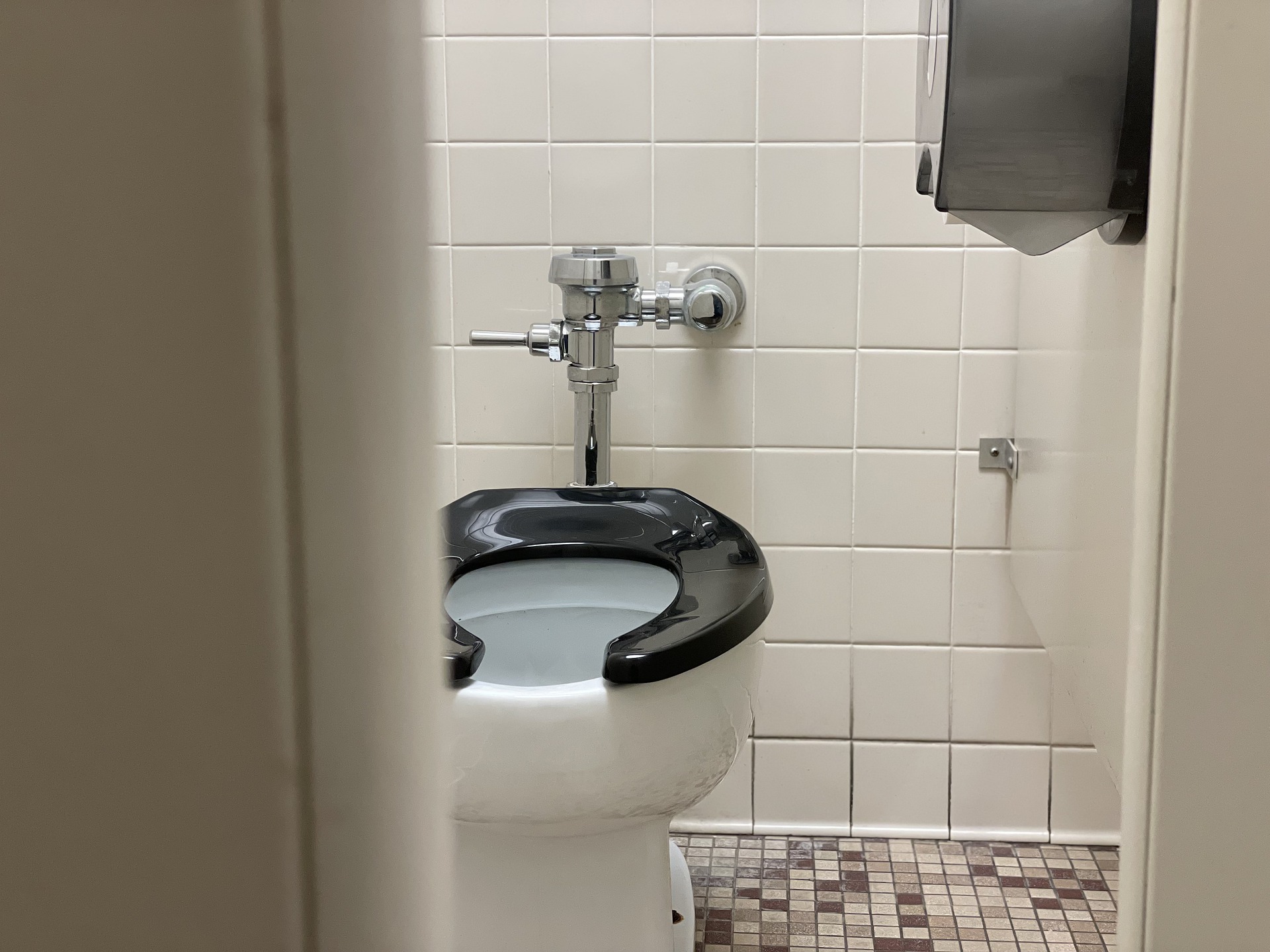 The ADA Toilet
Those are the basics, but there is much more detail to be discussed. We started out by asking what is an ADA toilet? Let's find out. There are specific items that are required for an ADA toilet:
A raised toilet seat for easier sitting and standing for the disabled
Tool-free removable arms, for more flexibility to users
Added height - there is an additional 17"-18" over a standard toilet
Wider space to accommodate a full-size adult wheelchair and movement within the stall
And that's not all, either. Even the measurements have to be specific.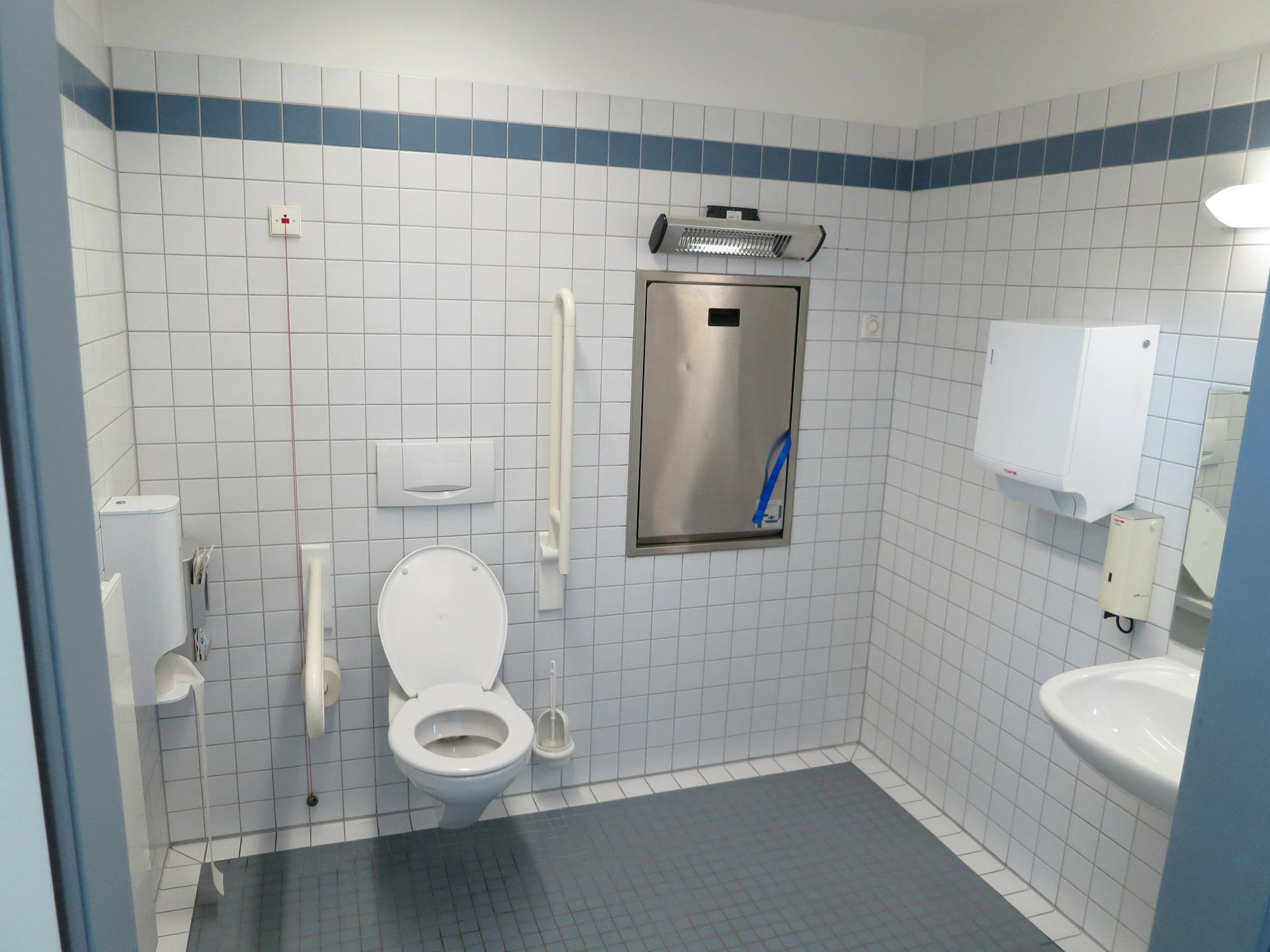 Specifically Speaking
There are many other specific measurements and requirements that are involved in getting your bathroom ADA compliant, such as:
The door to the bathroom stall should measure at least 5' X 8'.
A 60" diameter of clear space in front of the toilet is also required to accommodate the necessary room for the person to transfer from the wheelchair to the toilet. The door cannot swing into this area.
A grab bar horizontally on the wall beside the toilet must be at least 42" in length. One end must be no farther than 12" from the corner.
A second horizontal grab bar above and behind the toilet must be 36" in length. One end must be no farther than 6" from the corner. Both of the grab bars must be mounted 33"-36" above the floor.
The toilet paper dispenser must be mounted 18"-48" above the floor.
The sanitary disposal should be mounted about the same height as the toilet paper dispenser, somewhere between 15"-48" above the floor.
The centerline of the toilet must be between 16"-18" from the sidewall.
The height of the toilet seat should be 17"-19".
30" X 48" access to the sink (the door can't swing into this rectangle). The measurement starts from the point where a person has 9" vertical clearance for their feet and 27" vertical clearance for their knees.
You're probably beginning to see why it's important to hire a contractor who's familiar with these guidelines.
If your business is ever reported, they will do an extensive inspection to make sure every measurement is exactly compliant.
If anything is not correct, there are steep fines to pay, not to mention more contracting work to be done. That's why you'll want to get it right the first time.

ADA Signage
Once you get your ADA-compliant bathroom finished, you'll need to also obtain the necessary signage.
And just like any other ADA-related item, your signs must be ADA compliant as well. Believe it or not, there are extremely detailed measurements and requirements for ADA signs, as well.
That's why it's equally as important to order your signs from somewhere that specializes in ADA signs, like ADA Central. We can also help you to know what signs you need and where to place them. These things are very important.
A general description of what signs you need in your business is: "If a sign identifies a permanent room or space of a facility, including exits, directs, or informs about functional spaces of the facility, or identifies, directs to, or informs about accessible features of the facility, it must comply."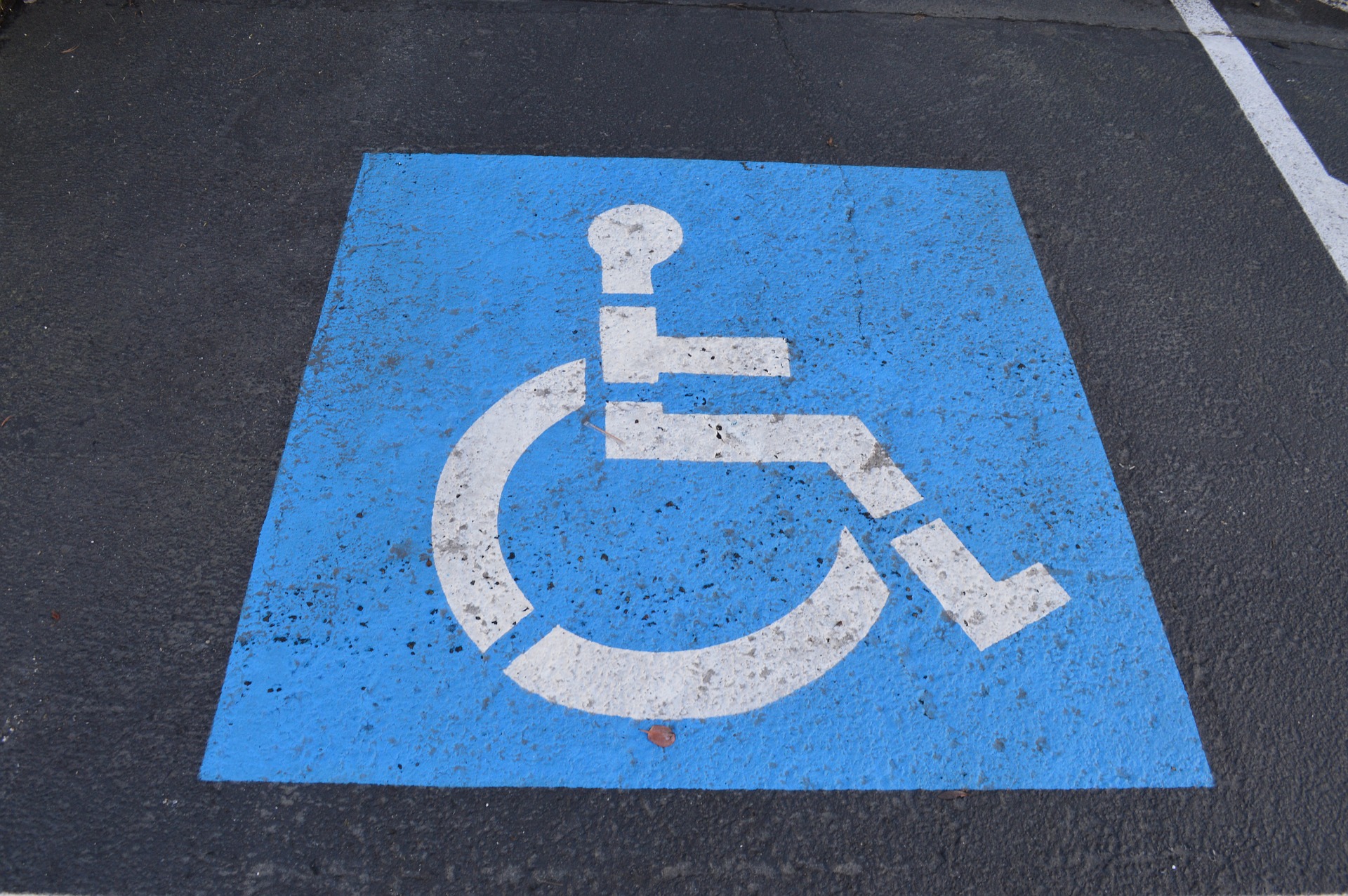 In Addition
In addition to having the correct ADA signs, you must also have them placed in the right spots, and at the right heights.
For instance, no signs should be placed directly on any doors. Instead, they must be posted on the latched side of the door on the wall no higher than 60" from the floor and no lower than 48" from the floor.
Of course, there are exceptions when there is no room in that space, etc. At ADA Central, they can help you with all the ins and outs of ADA sign requirements and compliance for your business needs. They are professional, experienced, and friendly, and their signs are affordable.

In Conclusion
In any case, if you are preparing your business to be accessible to the handicapped population, being informed about the exact requirements is a responsible thing to do.
Remember to use a contractor that is familiar with ADA requirements, and to get your signage from a place like ADA Central.
Making sure that your business is ADA compliant is not only the law but will also give the same opportunity for experiencing what your business has to offer to a whole new audience. Learn what does ADA accessible means here.