The Day of The Americans with Disabilities Act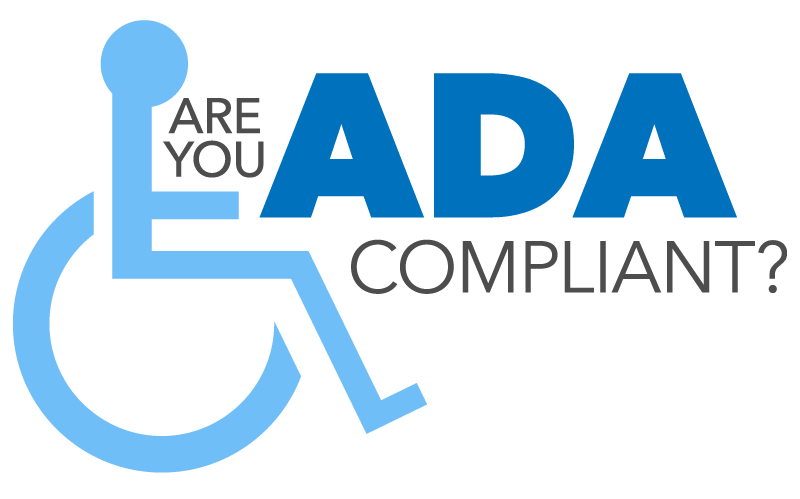 t was a lovely summer afternoon on the White House lawn, back in July of 1990. Back then, we would've said there was quite an eclectic group of supporters and onlookers that day. Today, we would likely be corrected to say, an inclusive group.
Either way (or both), the fact remains, it was an unusual collection of human beings! The date was July 26th, 1990, and President George H.W. Bush was seated at a small, portable table on the lawn with his first lady, joined by this interesting group.
What was going on? It was the signing of a very special civil rights law, called the Americans with Disabilities Act, or the ADA. What is the ADA? This Act was created to ensure protection for the disabled population, so they would no longer encounter all the frustrating barriers that thus far prevented them from being wholly participating members of society. This would change the future of our community, in some very significant ways.
The Purpose of the Act
The purpose of the Americans with Disabilities Act is to clarify the prohibition of discrimination against people with disabilities and basically covered two major areas - the workplace (employment), and all businesses (public accommodations), including new accessible design standards in a 2010 revision for business owners to comply with. The Americans with Disabilities Act also covers state and local governments and state and local government services.
Today, as of 2011, all new construction of any commercial facility is built from the ground up, with these design standards as a guideline. In addition, the Americans with Disabilities Act also prohibits employment discrimination, so that all qualified individuals are considered for any given position, giving people with disabilities equal employment opportunities.
Define Disability
So what exactly is a disability, and how does this affect employers? The Americans with Disabilities Act defines a disability as having a physical or mental impairment, and such an impairment that substantially limits one or more major life activities. Hearing and speech disabilities are both good examples of a physical or mental impairment that substantially limits one or more major life activities.
Life activities and other aspects of these principles are better defined within the voluminous pages of the Americans with Disabilities Act itself. The Department of Justice is the executive branch of the federal government, and employs several different other agencies, such as the Equal Employment Opportunity Commission, to help enforce the ADA. The civil rights act prohibits discrimination against people with disabilities, regardless of race, religious beliefs, or national origin.
Title I
Title I refers to employment, requiring all employers when hiring to provide reasonable accommodations to disabled employees. The employment act also prohibits workplace discrimination in any public accommodation. Title I states a reasonable accommodation is considered providing miscellaneous provisions or making reasonable modifications to help qualified individuals with a disability perform essential job functions. As long as this can be accomplished with no undue hardship, and qualified candidates are able to complete any job training necessary, the person must be considered and treated just like any other qualified candidate.
This applies to all commercial facilities including state and local governments, public entities and private employers, labor unions, employment agencies, etc. It forces all business owners to change their employment practices to accommodate these individuals, giving them an equal opportunity in the workplace.
Title II
Title II refers to public services, including state and local government entities, and transit and commuter authorities. Public transportation services must be accessible and available for those with disabilities.
Title III
Title III covers public accommodations, which cover private transportation companies and private schools, as well. This section states accessibility to any business is mandatory, and requires existing businesses to remove barriers to services when this is readily achievable. It also states all new construction be built with accessibility standards, for any commercial facility. This also includes state and local governments and their agencies.
Title IV
Title IV deals with telecommunications, covering all telephone and internet companies and intrastate telecommunications relay services, to ensure TTY technology or any other assistive devices which enable people with disabilities to have effective communication. It has recently been noted that business websites are naturally included in accessibility requirements for businesses, as well.
Title V
Title V refers to a group of miscellaneous provisions, in particular one created that protects individuals with disabilities, or anyone attempting to aid a person who has a disability, that may be trying to assert their rights under the ADA. It prohibits discrimination as well as coercing or posing a significant risk or making any direct threat in retaliation for asserting these rights.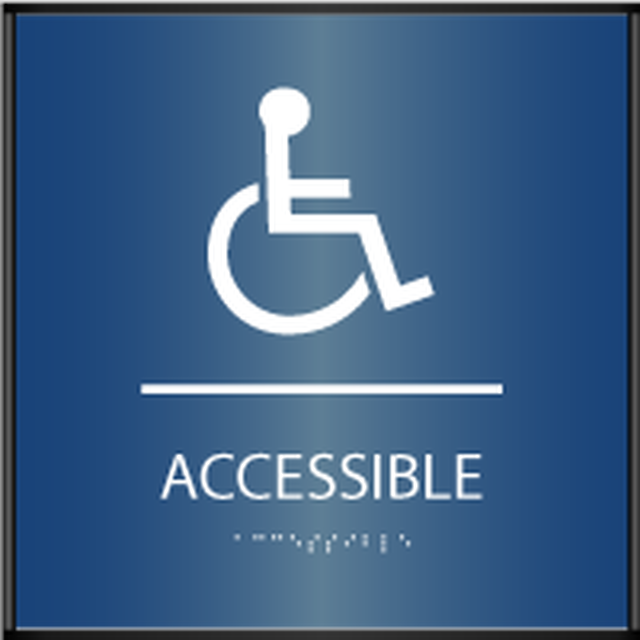 ADA Compliance
Fines are steep for non-compliance, with even first-time violations costing up to $75,000 and any additional violations up to $150,000 each. If you are a business owner and haven't done so yet, change your employment practices. If you need to make adjustments to your location to become ADA compliant, you can receive federal financial assistance from several different government programs for these types of remodeling projects.
And when you need ADA compliant signage for your business location, remember us right here at ADA Central, your authority on ADA signs. We have a huge inventory of required ADA signage, plus we do custom signs, too. You can choose an expedited service, and we do the highest quality work for the best price.
In Conclusion
One in four adults in the United States has a disability or 26% of the population. More than 24 million people have a severe disability, and over 34 million more have a functional limitation. A more inclusive approach to everyone in our community is the basic idea. The Americans with Disabilities Act was a targeted strike at the core foundation of our belief system, appealing to our sense of morality.
This was a huge step forward for our collective consciousness, from a societal perspective. It literally is changing and reshaping the way we do and see things, both in the community and in the world. Why? Because it makes perfect sense.