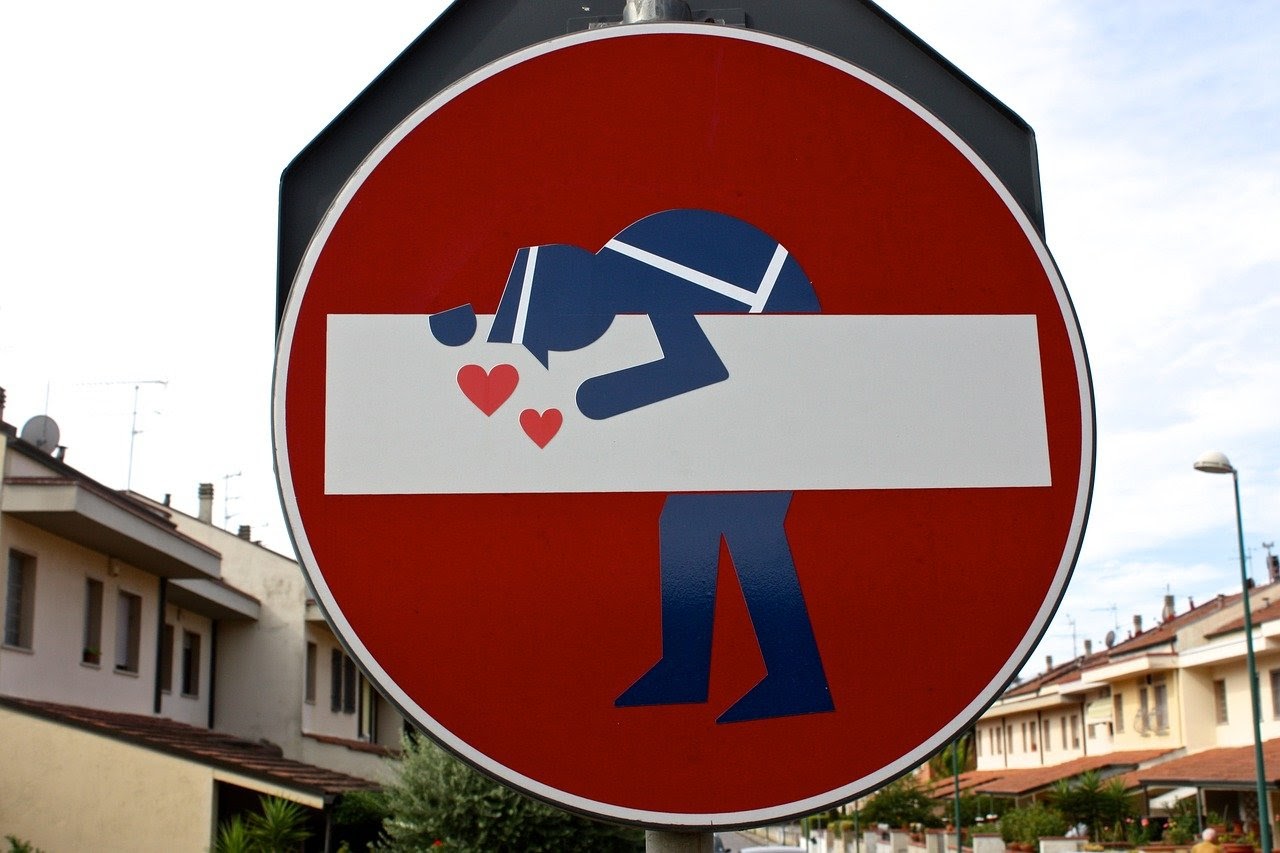 Unique Customization
Your business is different, unique - and you want to stand out from the rest, in everything you do. You are a visionary, and what you do is revolutionary! This is how you want to be seen, but then it gets quite complex from there. That's just one possible scenario. No matter what your reasons are for interest in popular ADA signs for 2021, we're up for the challenge! ADA Central is "the" custom ADA sign manufacturer of both types of ADA compliant signage (standard/stock and custom) for business owners.
Today we've compiled some recent popular pictures of daring new (and rare) custom ADA signage, for your pleasure and entertainment! As you look, we also have included additional facts and information on the ADA and current ADA sign requirements for your business, for you to read.
The Americans With Disabilities Act
The ADA, or Americans with Disabilities Act, signed originally into law in 1990 by President George H.W. Bush, has already shown a shockingly unprecedented and visually measurable impact on society today. This is especially evident since the revision, including specific guidelines and measurements for accessibility standards, was officially implemented in 2010.
Since then, construction of all new buildings for business purposes are done with very specific ADA guidelines or regulations for standards of accessible design in place. Construction and design today must therefore always be in keeping with these ADA compliance standards, designed to include persons navigating life with disabilities, for all businesses. Additionally, some states may have regulations and rules that apply to ADA signage, etc.
Philosophically Speaking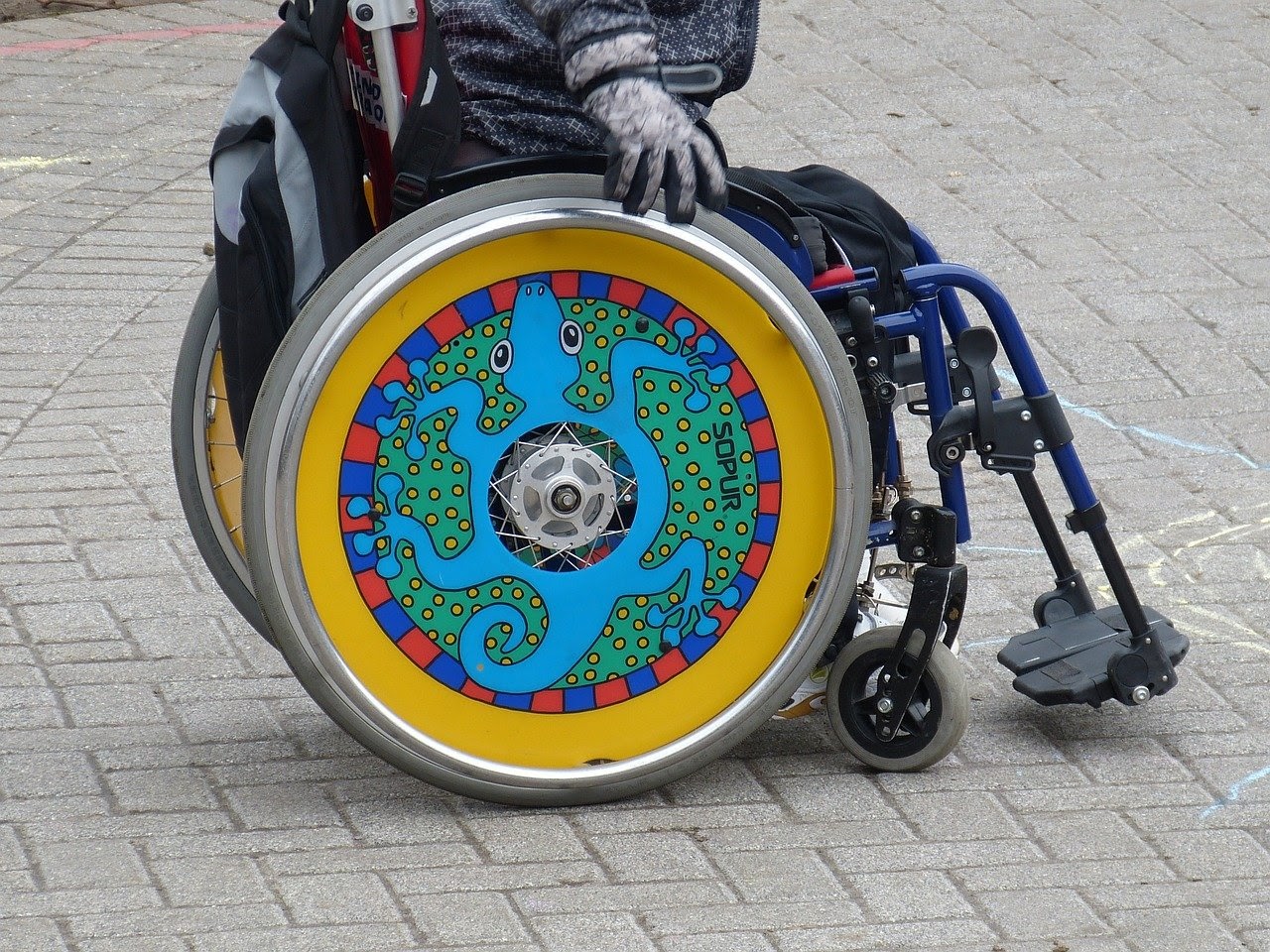 The Americans with Disabilities Act, therefore, has single-handedly fundamentally changed the way we think, about things as important as functionality in our community, both presently and looking to the future. This in turn alters our individual perceptions, about huge concepts! For example, how we perceive the world, or how we engage and interact with the world, including the people in it!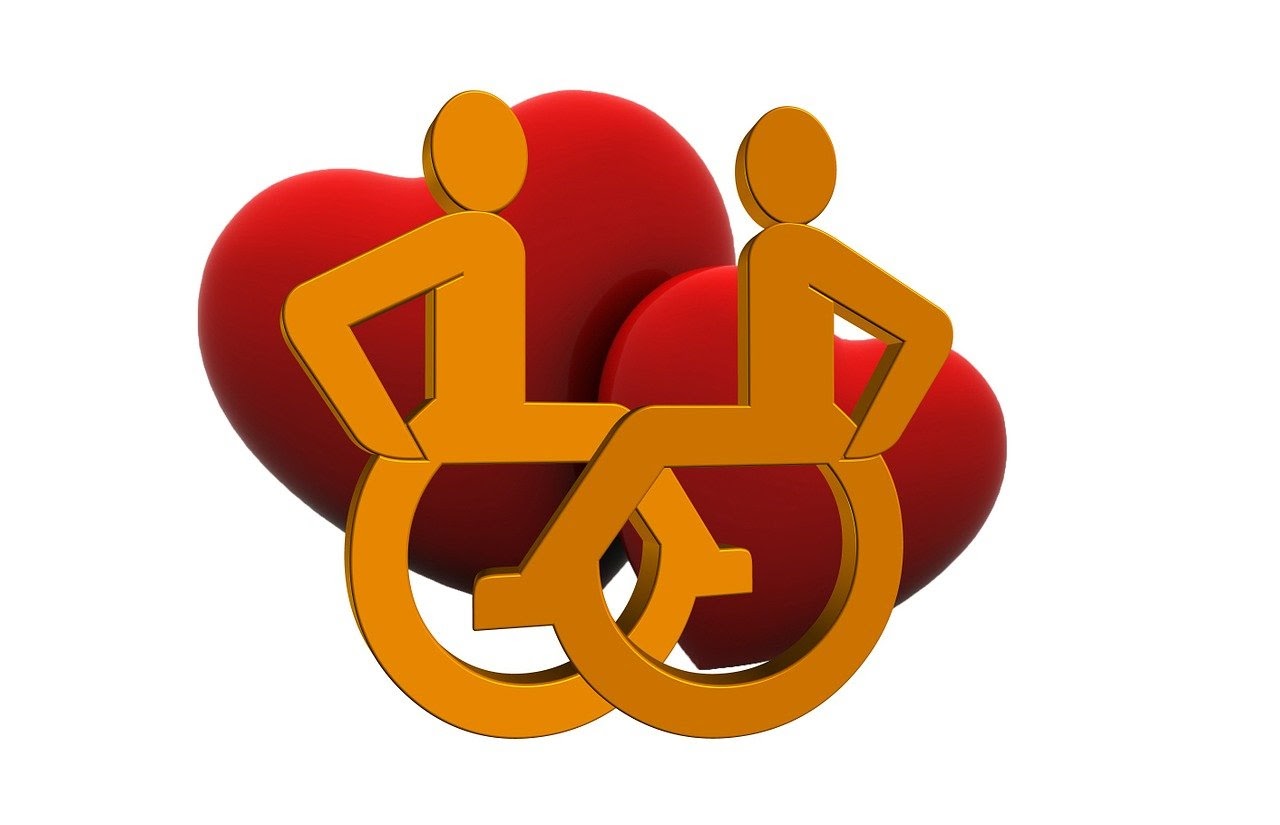 Moving forward in this manner, towards a more unified system of operation, has had a progressive and positive effect overall on our community or societal interaction (including multicultural negotiation). Furthermore, one could easily substantiate this by stating the witnessing of the positive results it seems to have on the entirety of humanity itself.
Sign Specifications
The specifications for businesses to become ADA compliant are thus quite extensive, and crafted with obvious careful consideration into the implementation and development of these brave, new standards. ADA signage requirements are no different, with literally hundreds of detailed measurements and other specific criteria for making ADA compliant signs. Here are just a few examples:
ADA signs must use high-contrast colors and color schemes for the text and background, on a non-glare finish or background. Sign colors are important in making the text most visible to most people, so color vividness and a high level of contrast is important.
Sign text must be in a sans serif font, and no bold or italics (this does not include your business logo, however!) throughout all characters of the informative text.
All letters or characters of your text must be upper case, and the letter size should measure between ⅝" inch and 2" inches in height for each of these characters.
If the ADA sign type identifies a public space, room or area, it is considered a combination design, because Grade 2 Braille must be added to make the ADA compliant sign, just underneath the bottom line of its text.
There are certain areas or spaces which ADA signs must include the appropriate pictogram, such as staircases, restrooms and parking spaces. Although graphics of the pictogram can vary quite a bit (as seen in this article's photos!), the idea is to use universally recognized symbols, like the ISA, as much as possible.
The tactile characters on your ADA sign should measure between 48 - 60" inches in height from the floor, or at eye level for someone in a wheelchair.
Character spacing, as well as braille spacing and sizing, is very precise, and can vary among states. Therefore consult ADA guidelines for this type of character spacing in your state, or order your ADA signage from ADA Central, with the experience and knowledge to let you know to have NO WORRIES about these types of problems!
When Are ADA Signs Required?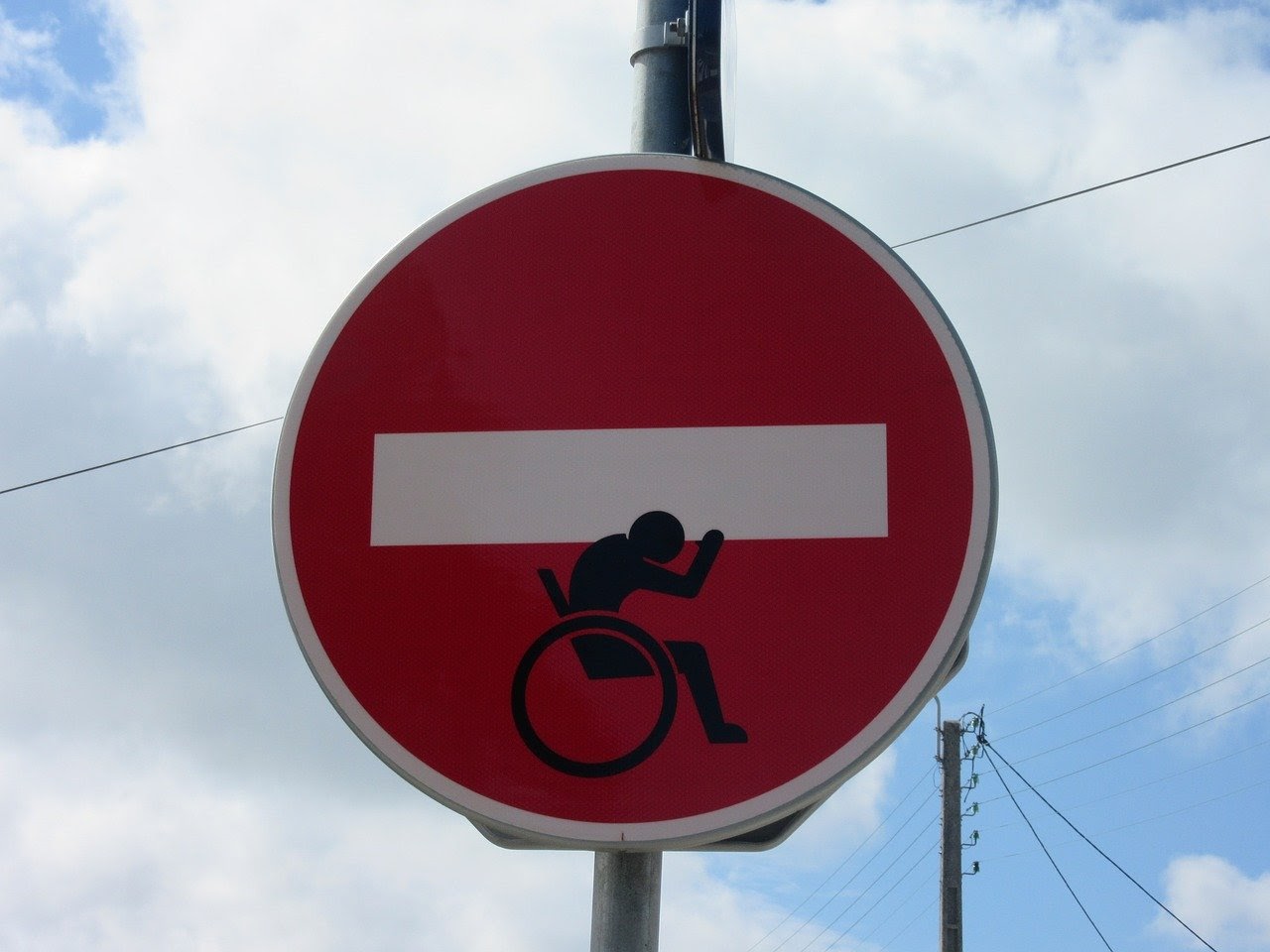 There are many additional ADA regulations for signs in public accommodations, or businesses, which are worth mentioning. For example, ADA signs are required when identifying any permanent room, area or space within a building. This is defined as any room or space not likely to change its purpose.
ADA signs are required to provide information or direction, such as to emergency exits, stairs and regular exits. And ADA signs are required to identify any accessible business, accessible facilities, and/or accessible features.
All ADA compliant signs should also be placed not on the door or building directly, but on the adjacent wall, and on the latch side of the door. Additionally, it is important to take things like sign height, wall space and even floor space into consideration when ADA compliance is at stake.
International Symbol Of Accessibility & Pictograms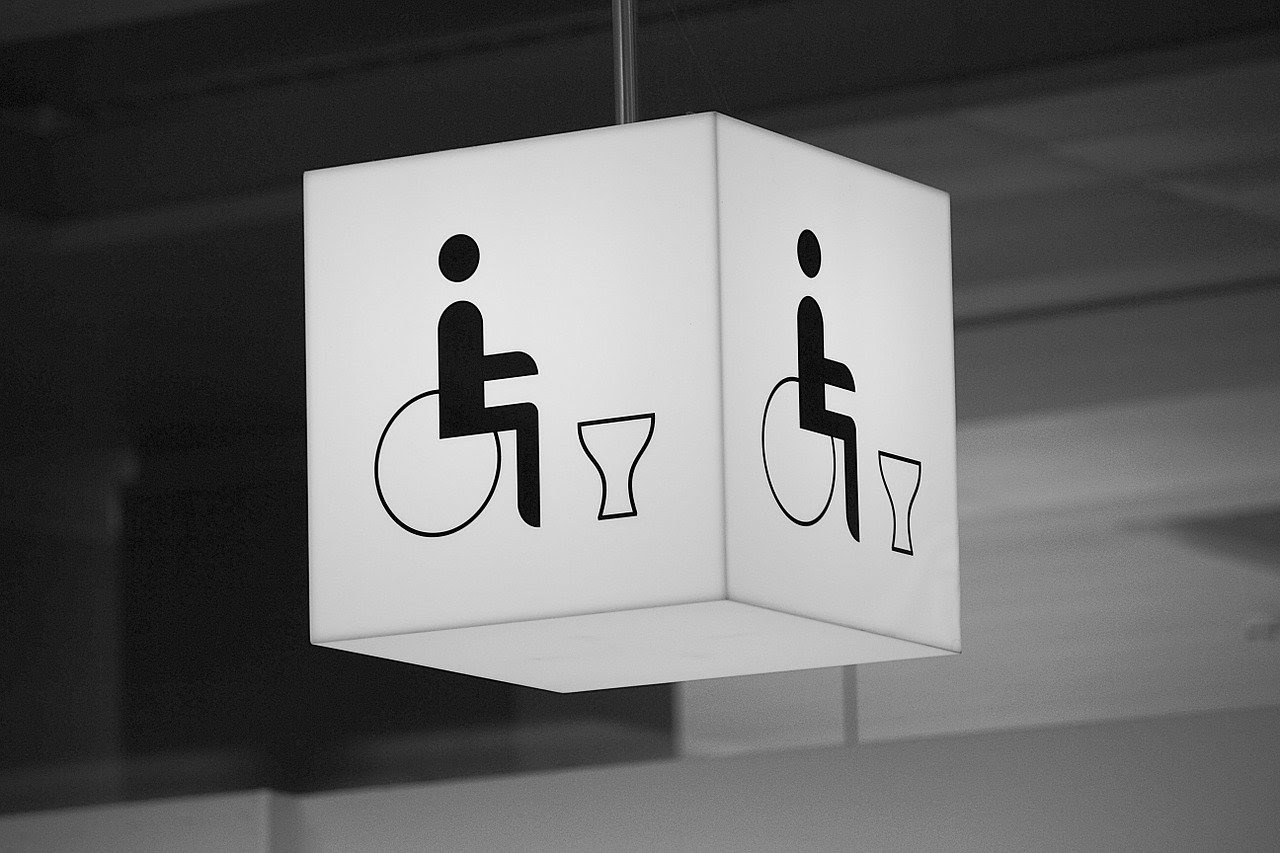 The International Symbol of Accessibility, or ISA, is the symbol of a white stick figure person in a wheelchair, on typically a blue background. This universally recognized familiar pictogram symbolizes accessibility all over the world, the perfect example of a partially developed concept, called "universal design".
Pictograms can vary in graphics and are effective in place of multiple design types that address different disabilities, so long as there is a universally recognized pictogram, or one that could be universally understood and recognized. Tread carefully, however, and err on the side of caution in this department!
Braille Information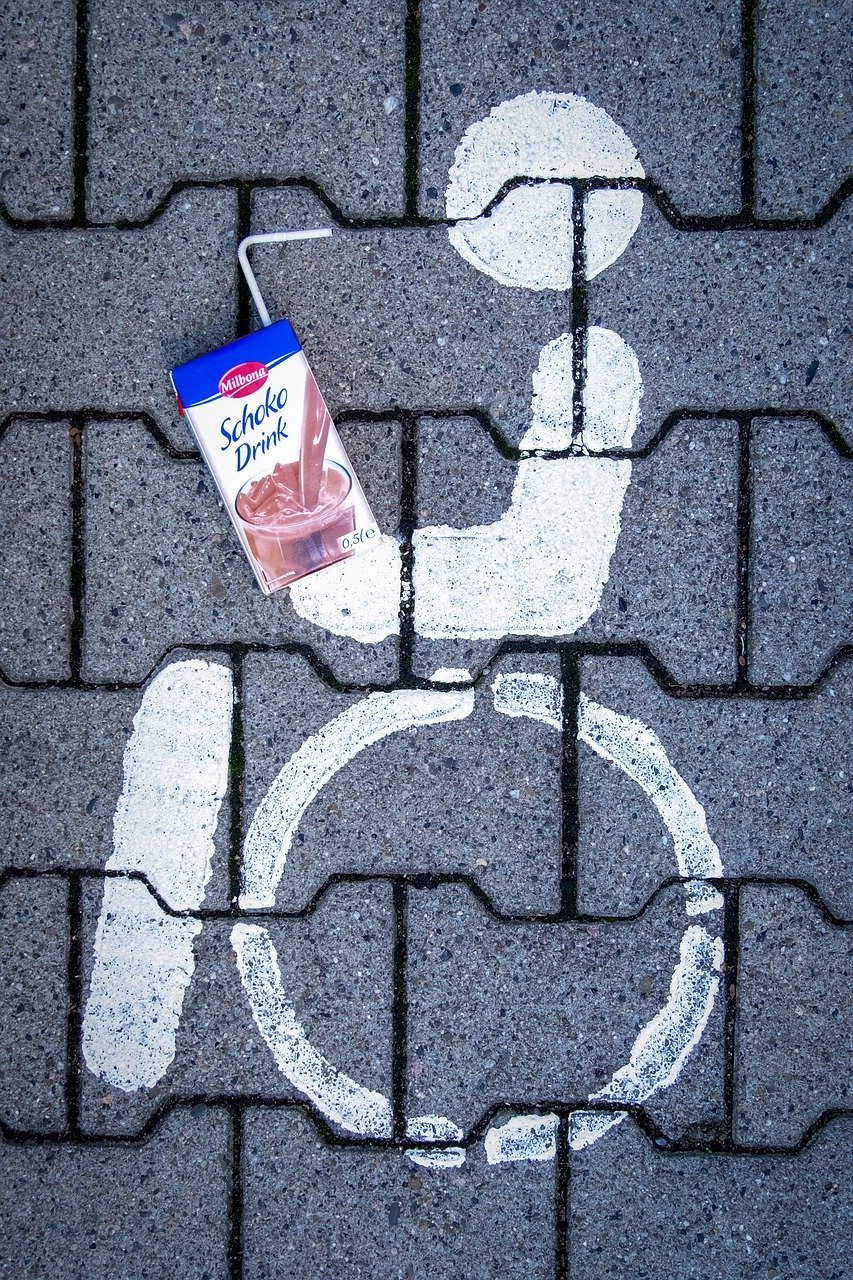 Lastly, we're going to talk a little bit about Braille. Grade 2 Braille dots are to be included in ADA signage underneath the text or tactile lettering, when the sign identifies a public space. In these common cases, the sign is required to include Braille. Braille must be done by a professional sign maker who specializes in ADA compliant signs, like ADA Central.
We have the expertise you need to make ADA compliance a breeze, and at wholesale prices! Request a free quote right here on our website, with no further obligation! Fast, professional, guaranteed high-quality service, at a fraction of the cost. Request a free quote right here on our ADA Central website, today! Also check out our post on what is an ADA bathroom layout.