If you are a business owner today and trying to accomplish renovations to become ADA compliant, you may ask the question what ADA counter height is required?
Regardless of your reasons, in this article, we will discuss all the specific ADA standards for any sales or service counter height in any public establishment, as well as many other ADA requirements for businesses and employers.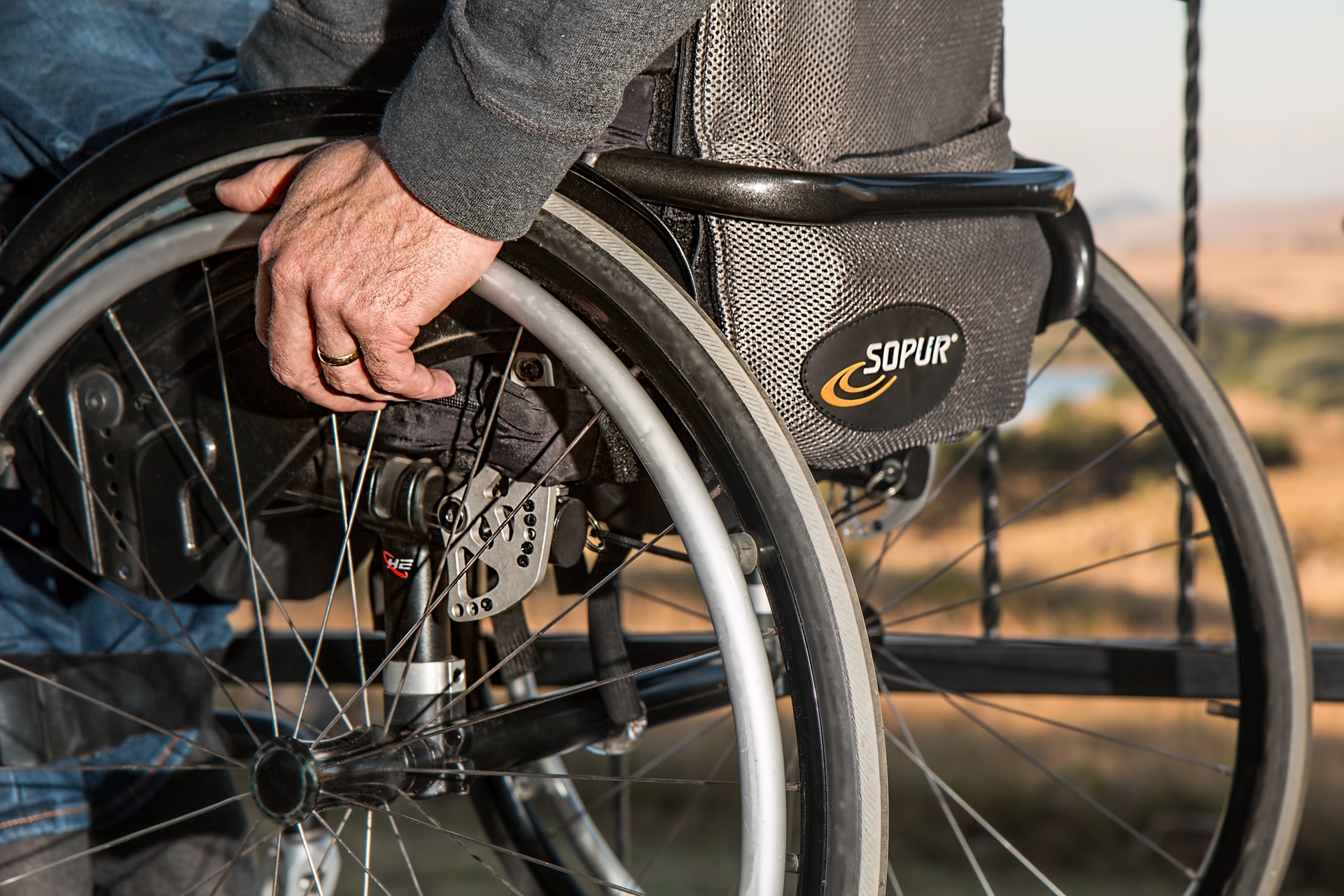 ADA Requirements
With more than a quarter of the population in the United States disabled, having accessible design features is more important than ever.
The Americans with Disabilities Act or ADA is a now-familiar civil rights law that affects every American today. Although originally passed back in 1990, it was recently revised to include what is now referred to as the 2010 standards for accessible design and affects practically any business with 15 or more full-time employees, still today.
This includes online-only businesses, and any public business's websites, as well. The idea, on the whole, is to make all public accommodations accessible to every member of the public.
Counter Height Requirements

Let's take a look at various counter height requirements:
Different Kinds Of Counters
If you sell goods or products at your place of business, you likely have at least one service counter or checkout counter, of which there are counter height requirements to be ADA compliant.
Of course, there are also ADA counter height requirements for bathroom counters, sinks, and even toilets. Similarly, there are also desk height requirements for disabled employees, or for libraries and businesses that provide desktops to the general public.
Sales and Service Counters
Sales and service counters are typically too high for those in wheelchairs, so modifications must be made.
An ADA compliant sales or service counter must have a portion that is 28"-36" inches high, measured from the finish floor to the sales counter top. This portion of the counter must also be at least 36" inches long for a parallel approach or a 30" length for a forward approach.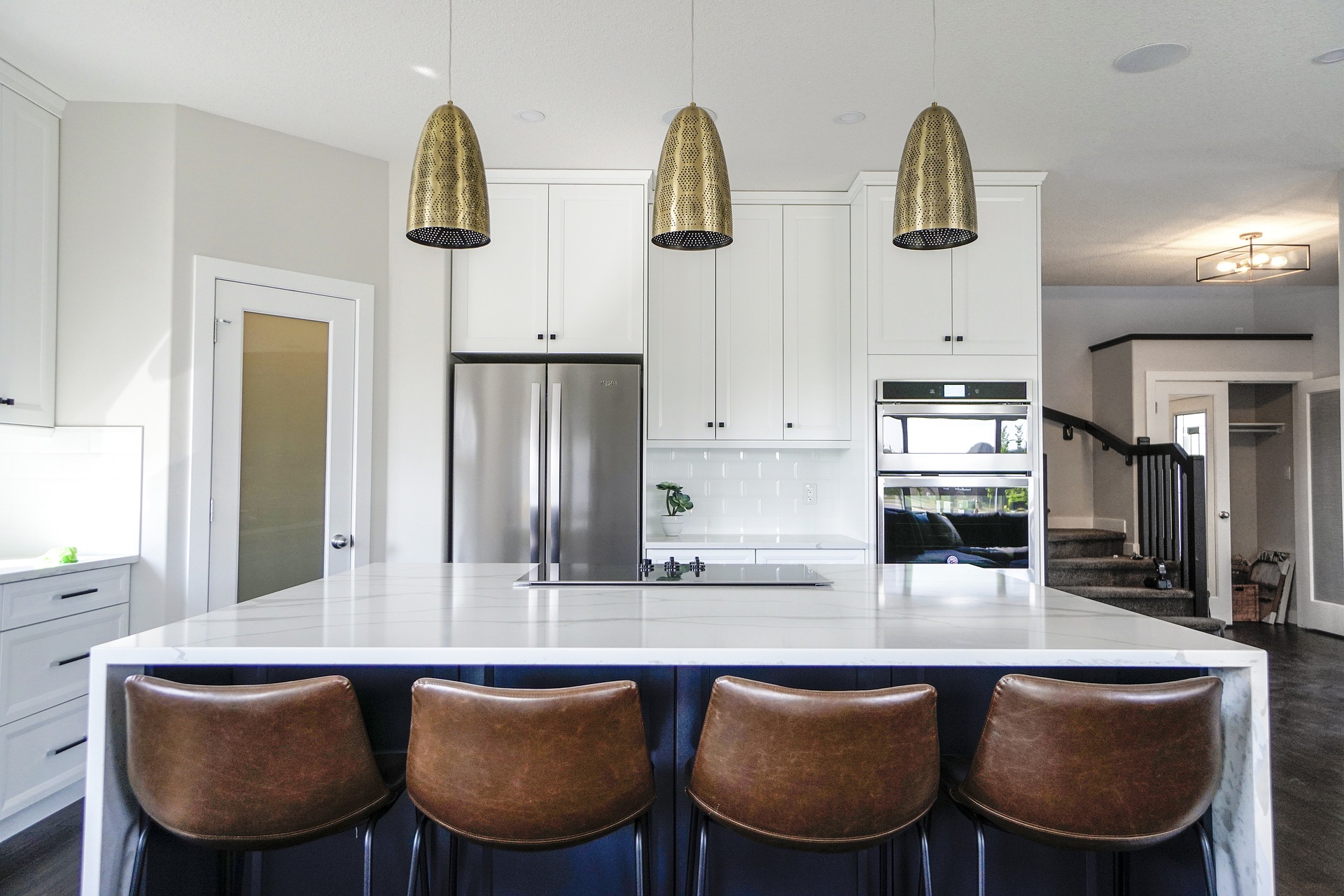 If you approach your service counter from a forward perspective, be sure there is also at least 12" inches of knee space underneath this type of sales or service counter.
In addition, the service counter must be located adjacent to a section of clear floor space measuring at least 30" inches by 48" inches, with additional clear floor space for a wheelchair to be able to turn freely, typically 60" inches of clear ground space.
This must also be located on a wheelchair-accessible route, with no clutter or obstructions that could be dangerous or present any barriers.
If these ADA standards are met, you should now have what is called an accessible counter, providing the access needed for disabled patrons.
Exceptions & Additions
Grocery Stores - Checkout Aisles
Of course, there are a couple of exceptions that require additional modifications, but the biggest one for this regulation topic is grocery stores. However, it has more to do with the aisles than the ADA counter height, but the changes are designed to be accomplished simultaneously.
The checkout aisle considered accessible will have a width of at least 36" inches so as to accommodate a wheelchair, and it will have signage identifying it with the ISA, also known as the International Symbol of Accessibility.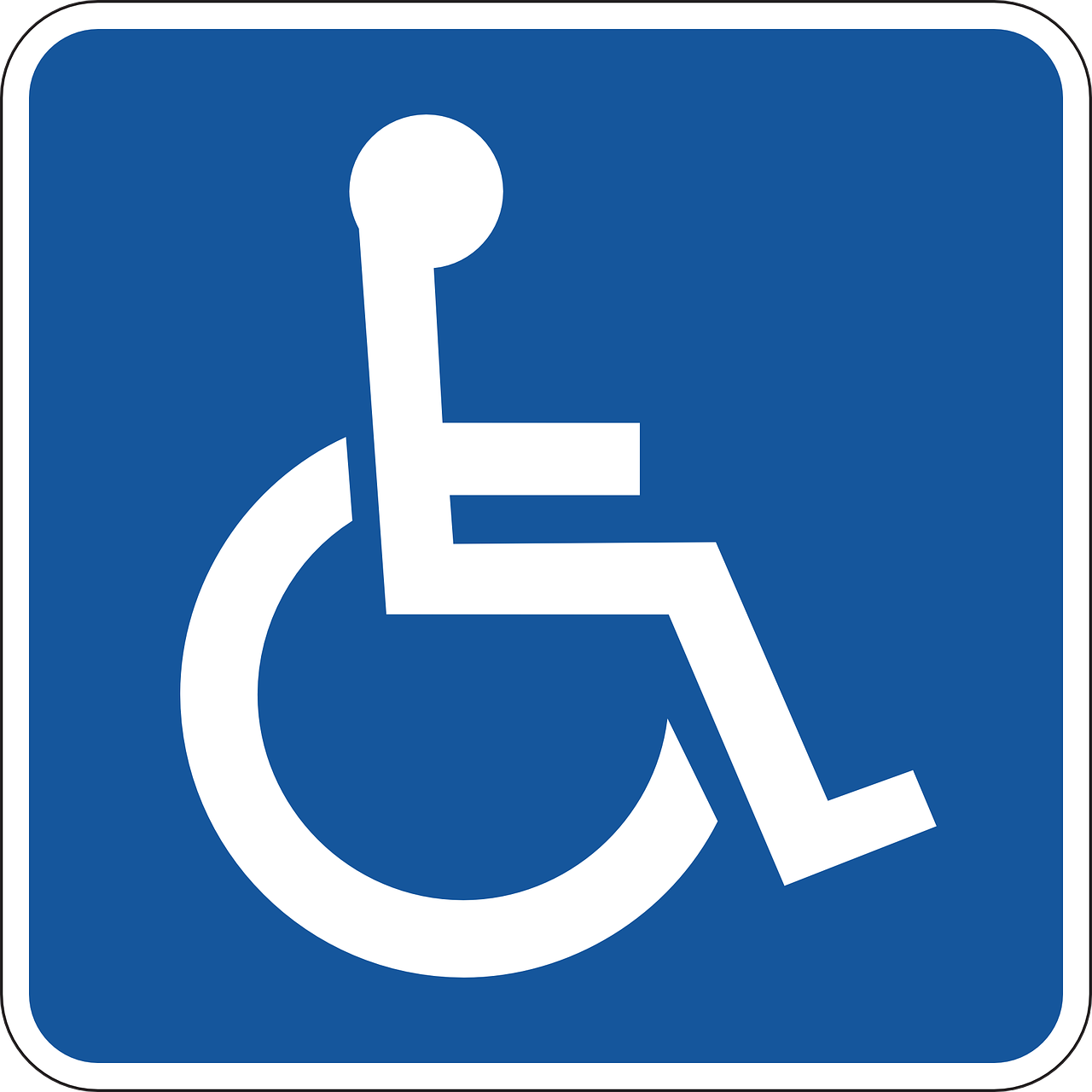 Finally, the counter adjacent to the checkout aisle should be no more than 38" inches high. If a lip is provided between the aisle and the sales counter, it can have a maximum height of 40" inches.
If you have 1 - 4 checkout aisles you must provide at least one accessible checkout, and 5 - 8 aisles must have two, etc. Each type of checkout must have at least one accessible version, as well, such as express checkouts and self-checkouts.
Restaurant & Take-Outs
Counters, where food and drinks are served, have the same 34" inch height requirements and can be made accessible by providing a lowered section at least 60" inches long and 34" inches high.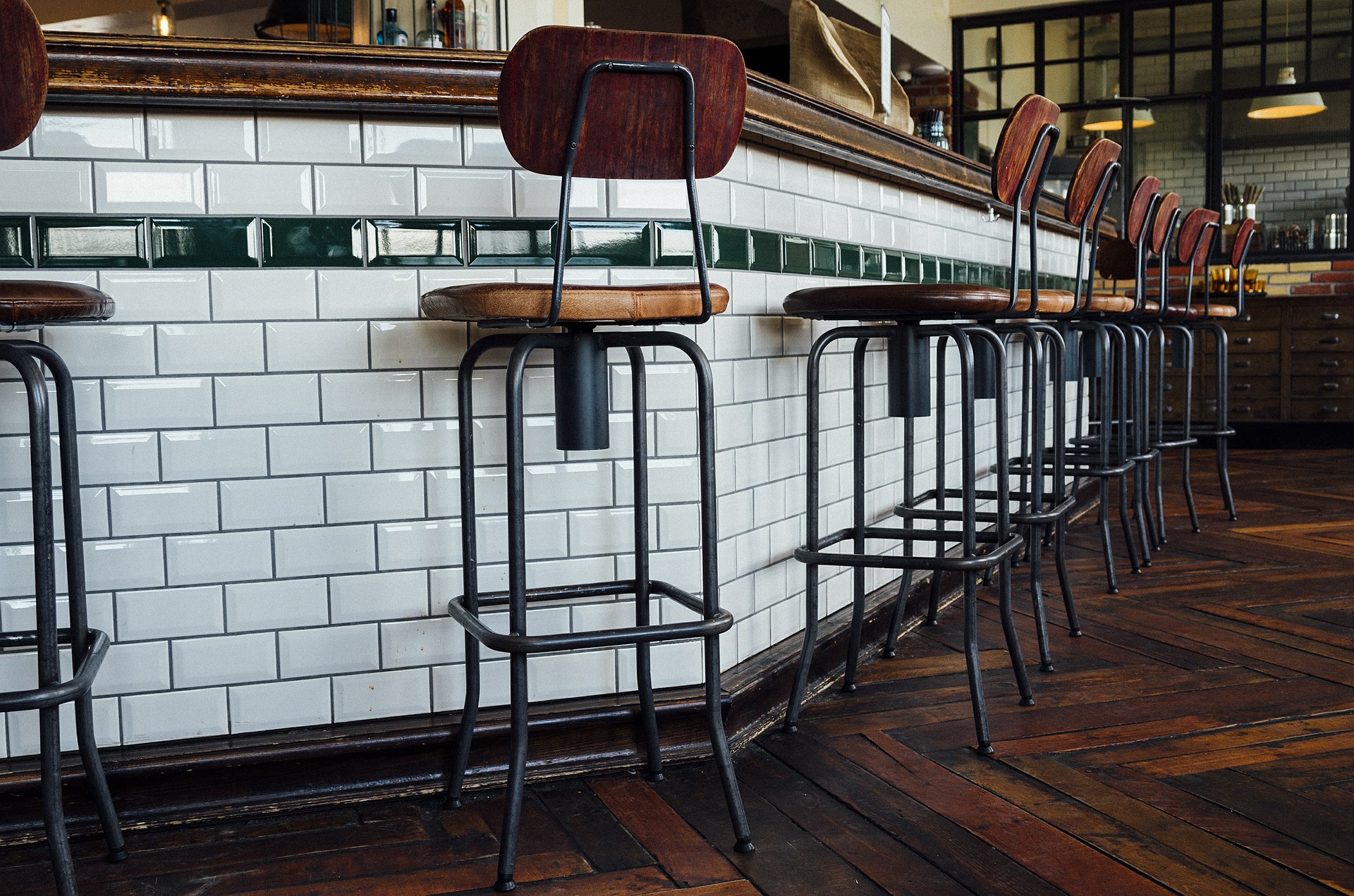 Where condiments and/or utensils (and sometimes drinks) are located for self-service, the table or countertop should be no more than 54" inches high for a side reach or 48" inches high for a forward reach.
Check out our restaurant signs.
Keep in mind that if these types of renovations are not readily achievable, there are always alternatives that will work at least temporarily.
You can also access the ADA Compliance Directory by clicking on the link, to find suggestions for alternatives or specifications for accessible design for your place of business.
For questions about or to order the best ADA signage, contact ADA Central today for experience and professionalism you can trust.
ADA Compliance Regulations For Bathrooms
As previously mentioned, there are also requirements for public restrooms.
A bathroom sink should measure no more than 34" inches at its highest point to the finish floor, and this goes for the ADA sink height as well.
In addition, the ADA sink height must include the following spaces:
At least a 27" inch knee clearance from the bottom of the sink to the finish floor
A minimum of 30" inches of lateral clearance
At least 9" of vertical toe space or clearance, and
48" inches of floor space for wheelchair navigation from the 27" inch area of knee space under the bathroom sink.
Check out our bathroom signs!
ADA Desks & Signage
ADA work surfaces or desks should be from 28" to 34" inches from the finish floor to the top of the surface area, with a typical average seating height of 30" inches.
Sometimes, reasonable accommodations must be made for a disabled employee, but should not cause an "undue hardship" on the employer.
One thing is sure, all businesses with 15 + full-time employees, other than religious organizations and private clubs, must meet certain specific requirements in order to be ADA compliant.
Wrap-Up
And regardless of all else, businesses must have proper ADA signage. Fines for non-compliance are extremely high, even for the first violation, so don't take any chances when it comes to your ADA signs. Trust the experience and expertise of ADA Central for all your ADA signage.
Let's all do our part to help create a world that is accessible by design for everyone. Also interested in trying to install exit signs? Learn what is an ADA dishwasher & where to find one today!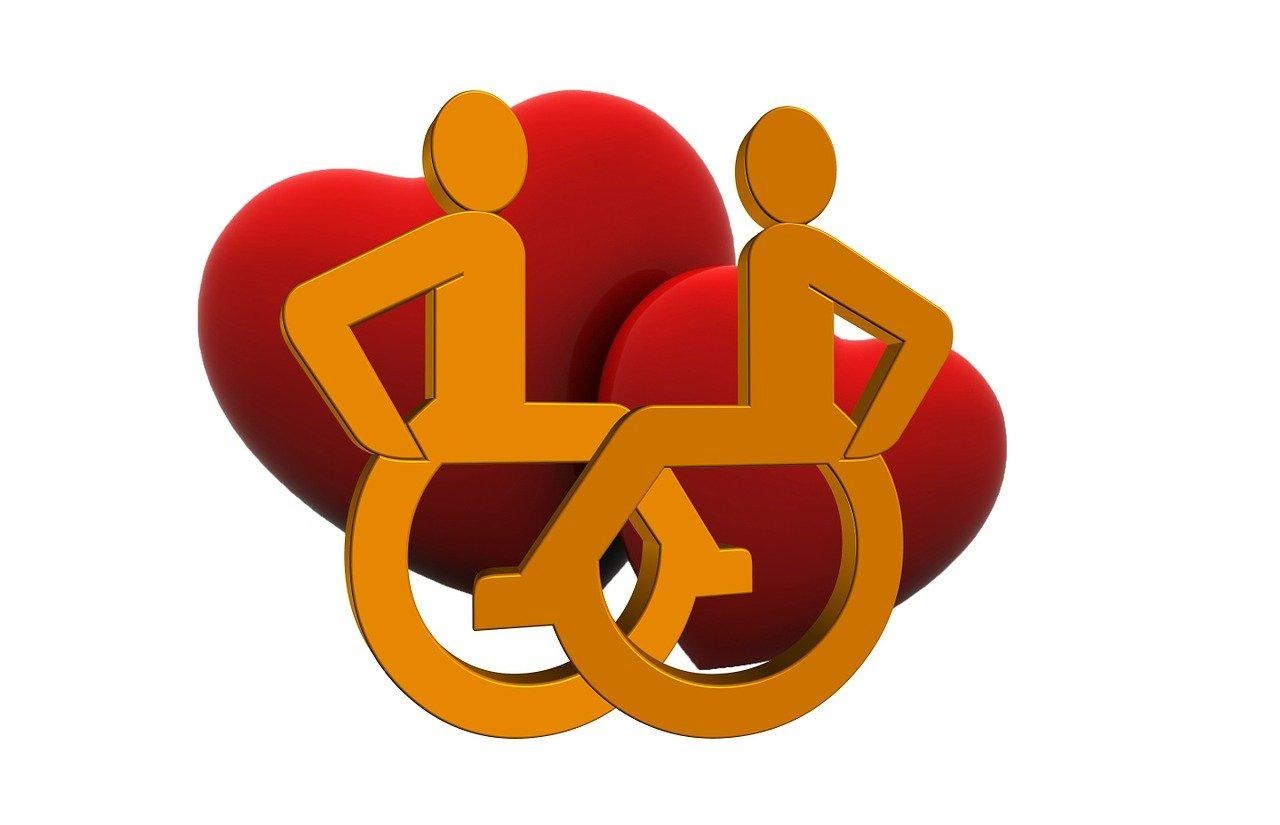 Let's all do our part to help create a world that is accessible by design for everyone. Also interested in trying to install exit signs? Learn what is an ADA dishwasher & where to find one today!