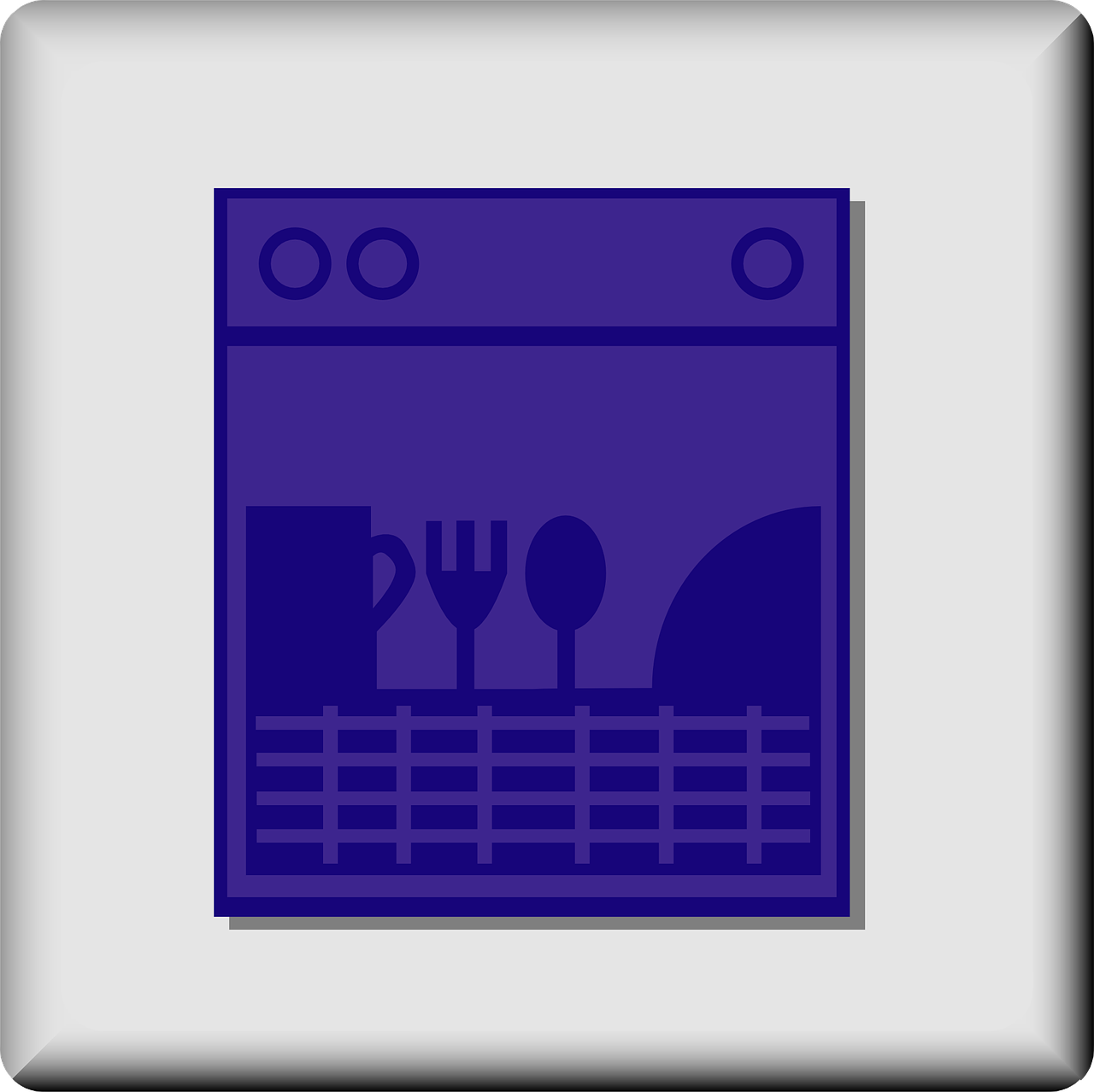 ADA Standards For Accessible Design
With the newest revision of the Americans with Disabilities Act (ADA),the 2010 standards for accessible design were born. Since then our country has been moving pretty fast, getting up to speed and converting all public spaces to include accessible design. Accessible design can apply to all kinds of things, even appliances! So if you've heard of something called an ADA dishwasher, you may be asking what is an ADA dishwasher, and where can I find one? For those of you interested in this topic, we will explore it in detail, along with other ADA compliance requirements for public accommodations (businesses).
ADA Compliance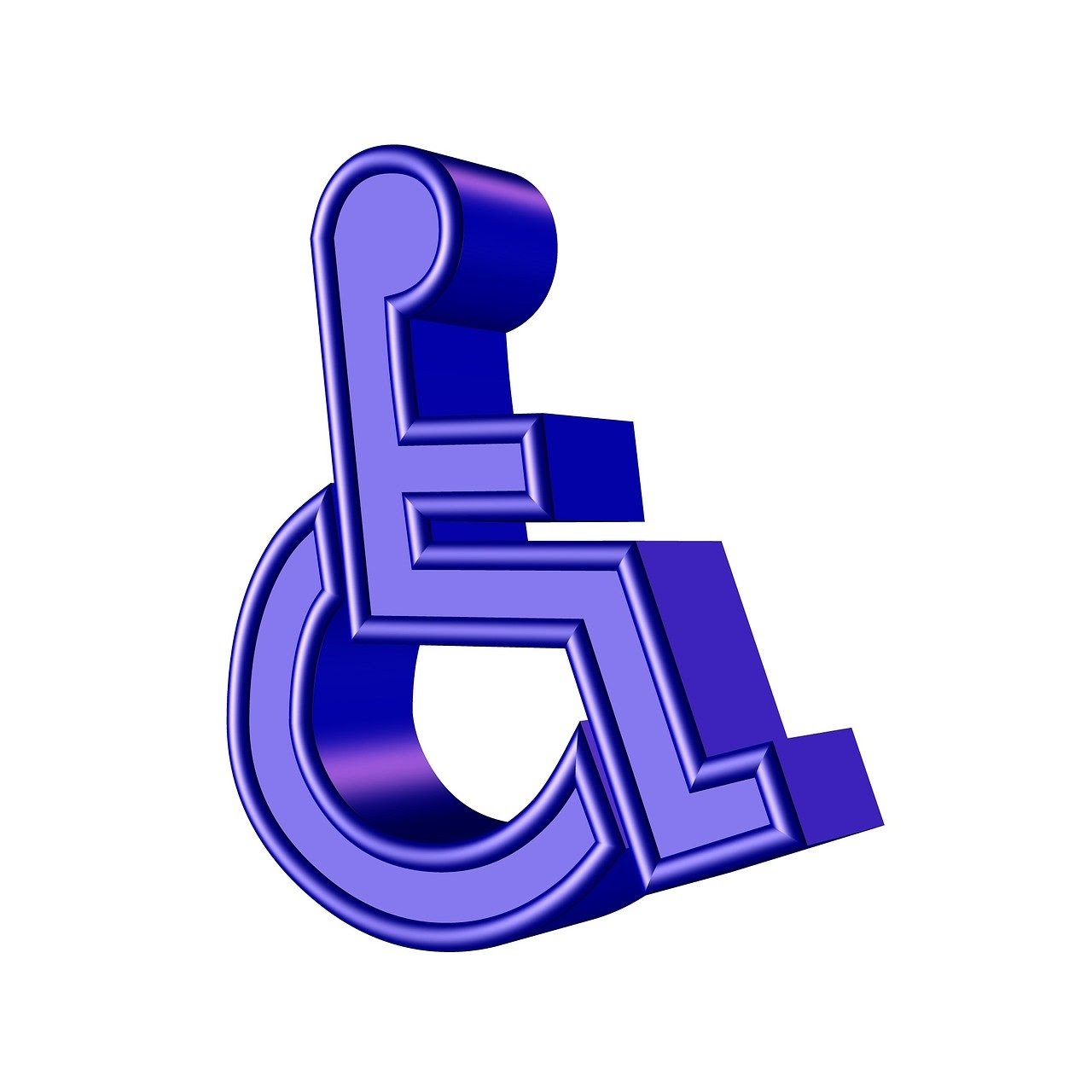 Chances are you already know the basics of what the ADA is, but just in case, it is a federal law prohibiting discrimination of any kind against people with disabilities. This legislation stipulates the workplace, including all employment challenges, as well as in any business in general that has 15 or more full-time employees, and with very few exceptions. It even includes accessibility requirements for any business's website.Due to this 'broadness', the idea of one 'universal design' standard for all public accommodations was introduced, and has been largely accepted.
The Act was revised in 2010 and includes the specific design requirements and/or stipulations for a myriad of conditions, concerns and challenges. ADA compliance is when a business evaluates their existing accessibility, and makes the necessary, limited changes or alterations to become accessible to everyone, including those with disabilities, in order to be ADA compliant. It should not represent a financial hardship to the business, while still acknowledging compliance regulations by making necessary adjustments for those with disabilities.
ADA Compliant Dishwashers
So what constitutes the bestADA compliant dishwasher, and are there other ADA compliant appliances? Well, it's a few different things, but mainly refers to the height and the controls. (As for other appliances, yes there are!) Instead of the standard 33 - 34 inch height, an ADA compliant dishwasher is 32 inches in height. In addition, the ADA dishwasher design features the ability to reach and operate controls with one hand, and rack space for loading dishes is easily reachable with one hand from the front of the machine, as if from in a wheelchair.
Design And Features
An ADA compliant dishwasher, being a brand new and modern design, typically has other awesome features as well, like:
Low noise level of operation

Plenty of rack space/adjustable or extra racks

Large loading capacity for easier placement of dishes

Cutlery tray or silverware basket
These are some of the factors or design features considered for functionality and accessibility, in addition to the slightly smaller size dishwasher and easy to reach, one handed controls.
Which Brand ADA Compliant Dishwasher Is Best?
Bosch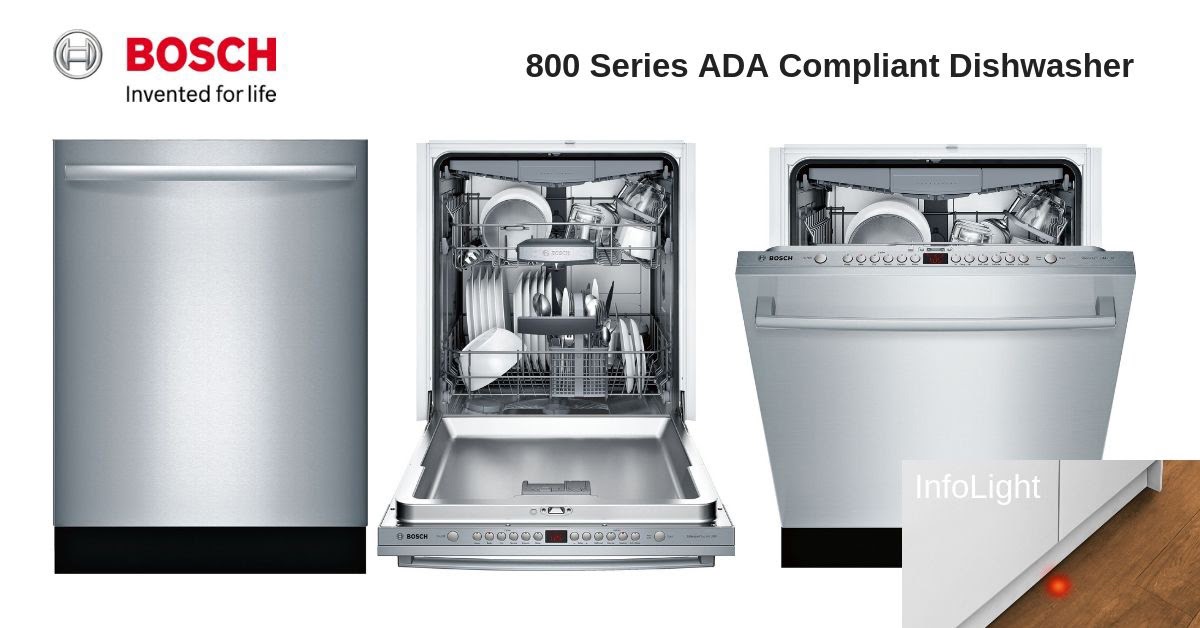 The brand name Bosch (800 series and newer) is one of the number one brands rated, and considered by many to be the bestADA compliant dishwasher you will ever use. The Bosch features integrated controls and simple, quiet operating mechanisms for a lower sound level and better functionality. It has extra large racks, 6 wash cycles and is an energy saver.
The Bosch even has a 3rd rack for more dishes, and an integrated water softener so you never have to worry about hard water spots on your dishes again! And it's so quiet, it shines a red light on the floor while running, so you know when the wash cycle is finished. It has a stainless steel interior, and no matter what your kitchen design, the Bosch ADA dishwasher goes perfectly, and is easy to use.
Miele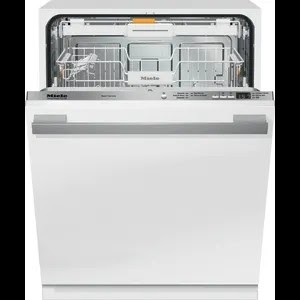 The Miele brand is also well known for their quality and many consider it to be the best ADA compliant dishwasher to use. The Miele features a 3D cutlery tray and a flexible interior for different sized dishes and 5 different wash cycles. The washing tub has a stainless steel interior, allowing for better drying and a longer life expectancy. On a MieleADA dishwasher, the front is made panel ready, so it can be customized to match any preexisting kitchen design.
For someone to use a Miele dishwasher in their home, is to experience the ultimate in dishwasher design and kitchen cleaning technology.
General Electric (GE)
GE has always been a trusted name in appliances, and they don't disappoint with their models of ADA compliant dishwashers. The Electrolux Frigidaire Professional (Electrolux now owns GE) is the picture of sleekness with a stainless steel design, and is a little less expensive than the others. It is energy star rated and has room to hold up to 14 place settings. It has flexible upper racks and 7 wash cycles, with fully integrated controls.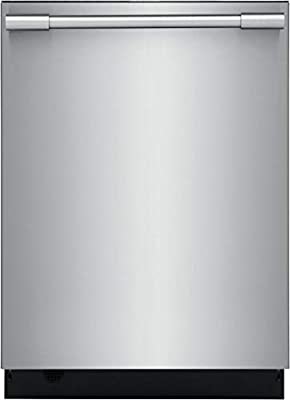 Experience one of these amazing ADA compliant dishwasher units in stores, on site or take a virtual tour on a manufacturer's website today, so you can use one in your home or business tomorrow! With all the different styles, including stainless steel to choose from, it won't be difficult to find the right product for you.
ADA Signage From ADA Central
Although this article is written specifically for ADA dishwashers, there are many other requirements for businesses, and some of the most basic changes involve the incorporation of ADA signs. Handicapped parking signs, restroom signs and emergency exit signs are required, among others. If you are a small business owner and need assistance with any ADA signage requirements, ADA Central is the place to go.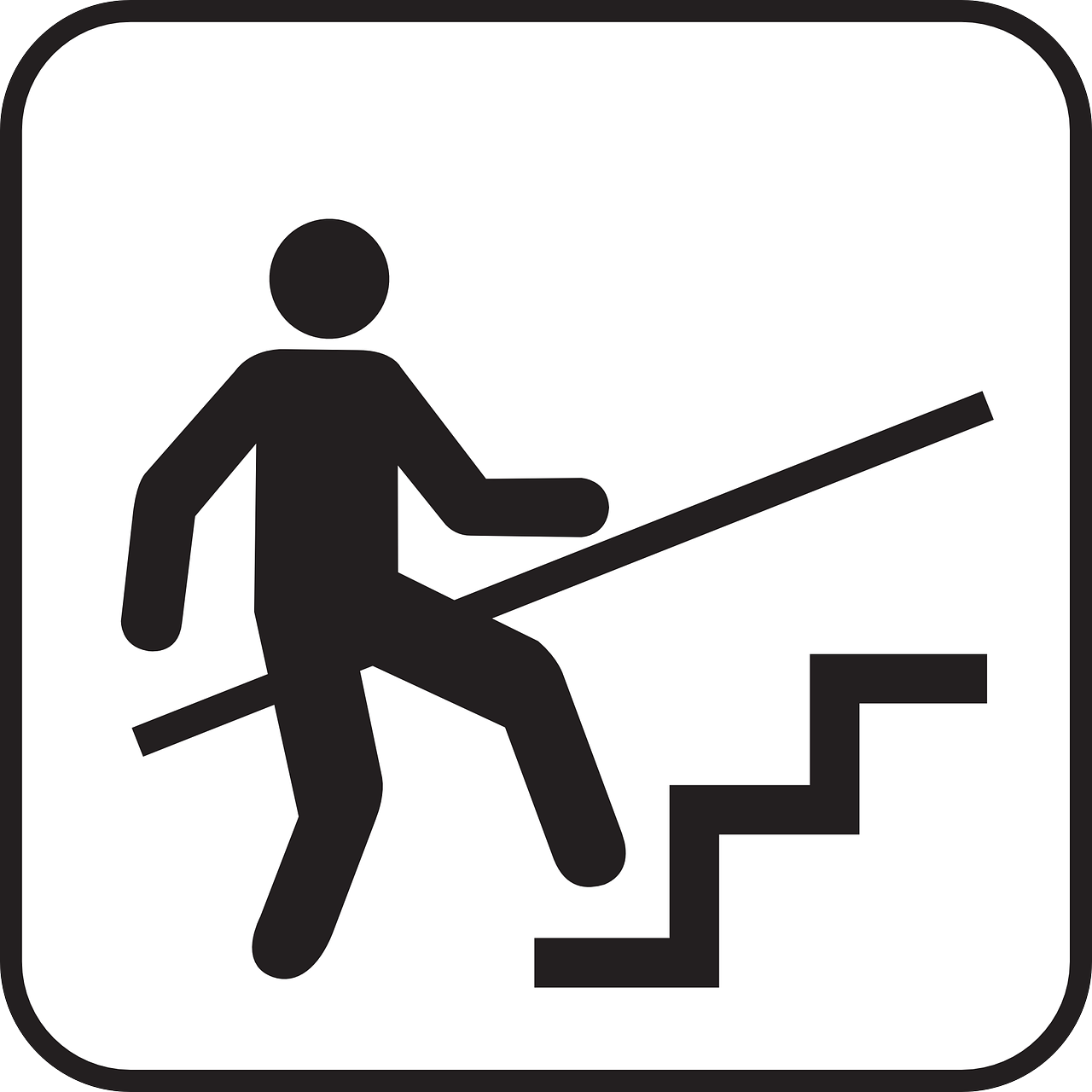 We can help you with all the details on which signs are needed, where they must be located, and provide you with the ADA compliant signage you need. We have the experience, knowledge and ability you need, at the most reasonable price possible. There are many different specifications that must be followed when installing ADA signs, so regardless, when you need a hand, remember ADA Central.
Also ADA bathroom layouts? Learn what is an ADA bathroom layout today!