The Americans With Disabilities Act, also known as the ADA, was signed into law in 1990. It protects those with disabilities and ensures equal opportunity is granted in various different ways of life – including employment, state and local government, public accommodations, telecommunications, and much more.
According to the ADA, a person with a disability is someone who falls into one of three categories – those with a physical or mental condition that limits at least one major activity in life, those with a history of such a physical or mental impairment, or those perceived by others as having such a physical or mental issue.
The ADA was put in place to protect these individuals and ensure they live a happy, healthy, normal, and meaningful life – in spite of their impairment. Without the cooperation of businesses and governments alike, these individuals would struggle to communicate, travel, and – for lack of better words – live.
What Are ADA Signs?
One of the many ways the ADA protects people with disabilities is through ADA signage – a necessary requirement that most businesses and public spaces must follow. The purpose behind ADA signs is to make public spaces more easy to navigate for those with disabilities – blind individuals, for example.
As explained in the ADA Standards for Accessible Design (SAD), ADA signage serves three primary purposes – to better identify rooms with a permanent purpose, to provide information or directions through public spaces, and/or to notify disabled persons about accessible features available in a public space.
The ADA has specific requirements that businesses and government institutions must follow when making their property more accessible for disabled persons. Those requirements often include when or where ADA signage is required, the design of the signage, and the actual placement of the signage.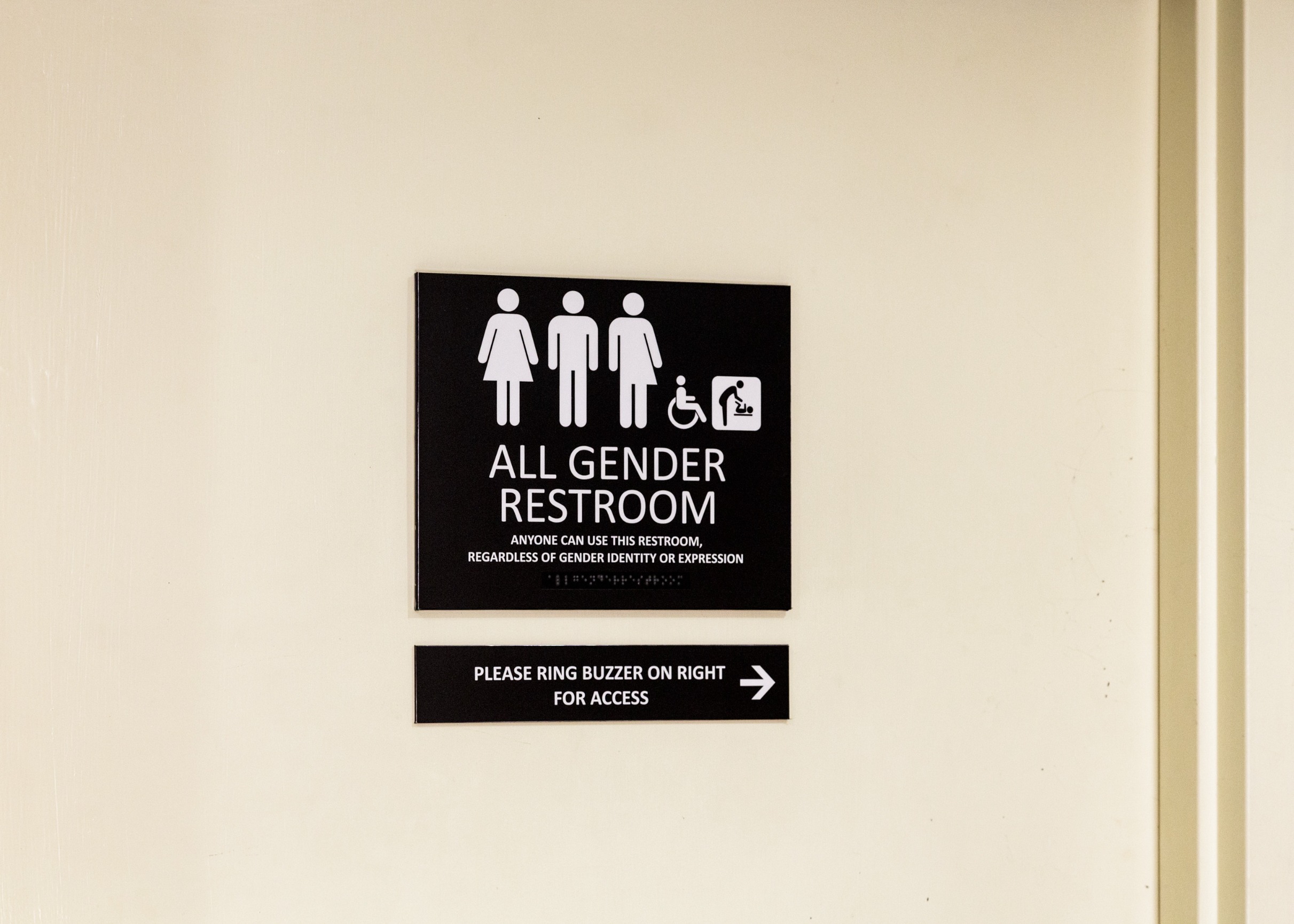 Where Are ADA Signs Required?
There's often a lot of confusion regarding which businesses need ADA signs and, most importantly, where ADA signage is required. As a general rule of thumb, any business that is open to the public and/or has more than 15 employees will likely need to comply with ADA standards – including having ADA signs.
In addition to state, county, and federal government institutions, other types of buildings where ADA signage is required include stores, restaurants, theaters, hotels, assembly areas, recreation facilities, museums, schools/universities, factories, warehouses, residential communities, offices, and more.
Some of the specific areas where ADA signs are required include parking lots, rooms that serve a permanent or semi-permanent purpose, exits, entrances, elevators, bathrooms, assistive listening systems, check-out aisles, amusement rides, and anywhere you would put directions and/or information.
Does ADA Sign Placement Matter?
Believe it or not, just having an ADA sign isn't enough to comply with ADA standards. Part of what the ADA dictates is the actual placement of the sign. For example, a tactile sign (the signs identifying permanent rooms/spaces) and/or any sign with braille should be placed on the latch side of the door.
Not only that, but the text on the sign should be placed in a way that the bottom of the lowest line of text measures 48 inches from the ground, and the base of the highest line of text is no greater than 60 inches from the floor. This ensures the ADA sign can easily be identified by an individual with a disability.
In the event there's not enough room to hang an ADA sign in its required location, businesses are allowed to place it on the nearest adjacent wall – so long as it's clearly visible. The only time an ADA sign can be mounted to a door is if the door closes automatically and if it doesn't have a hold-open device.
Other Notable ADA Sign Requirements
As tedious as it might sound to most business owners, ADA signage is required by law and will help make their business more accessible and inclusive to their community as a whole. With that being said, let's take a look at some of the other notable ADA signage regulations that businesses must understand:
Since people with impaired vision struggle to process glares and reflections, ADA signs must have a non-glare finish
In order to improve the visibility of the sign, ADA standards require high-contrast colors be used
ADA signs must use simple and basic fonts that are easy to read
There are also specific requirements for the size of the font and the spacing of the text
Characters must be raised at least 1/32" above their background (raised characters)
Braille dots on tactile signs must be dome-shaped and be Grade-2 Braille signs
Not taking ADA-compliance standards seriously can be extremely detrimental to anyone's business – no matter what field or industry they're in. Not only will it result in hefty federal fines, but it will damage the business' reputation to the disabled community – which won't resonate well with the rest of the community.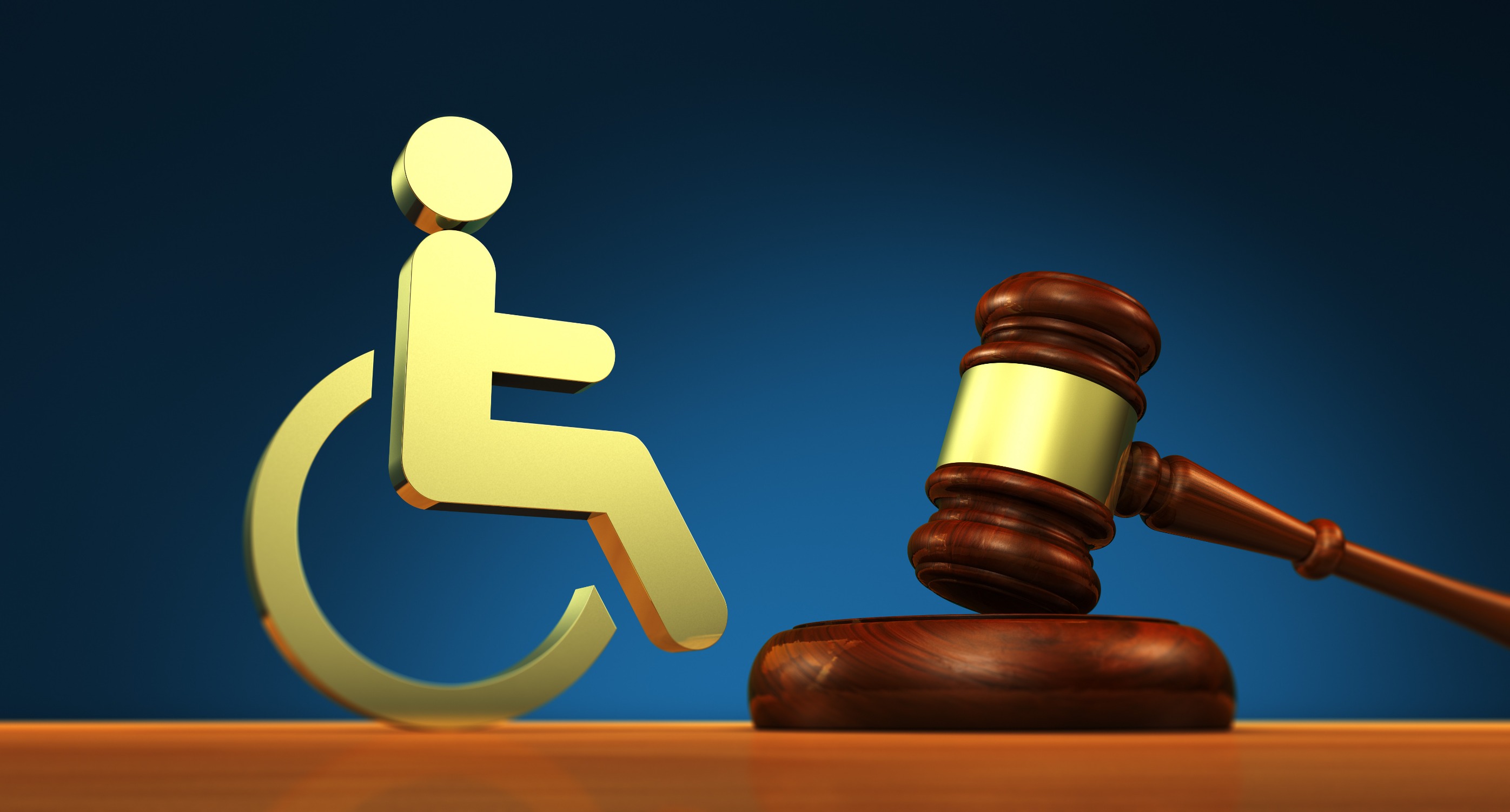 Frequently Asked Questions About ADA Signs
At ADA Central, we're in the business of taking the guesswork out of buying ADA-compliant signs. We understand the importance behind ADA signage and want to ensure every business has the resources needed when keeping their business up-to-code. With us by your side, ADA signage is made simple.
Here are some of our most frequently asked questions from customers just like you:
When do I have to add ADA signs? Businesses are usually required to have ADA signs if they're open to the general public and/or they have more than 15 employees.
What happens if your signs are not ADA-compliant? If your signs don't comply with ADA standards, you'll likely receive a federal fine and be asked to comply moving forward.
What signs don't need to be ADA-compliant? You won't need to comply with ADA standards for signs that are only being used temporarily, building directories, and parking lot signage (with the exception of accessible parking spaces).
Can you customize ADA signs with your own logo? Most definitely! If you would like your logo added to an ADA sign, just let us know!
Should rooms be identified by numbers or room name? Rooms with a permanent or semi-permanent purpose should be identified by name, while rooms with a temporary purpose can be identified by number.
Are you looking for quality and affordable ADA signs? If so, then you've come to the right place. At ADA Central, we pride ourselves in our ability to keep prices low and maintain fast deliveries for all. To learn more about ADA signs or to start an order with us, don't hesitate to contact ADA Central today!